What's been going down in Pittsburgh:



1. Transit-advocacy
group Pittsburghers for Public Transit (PPT) has been requesting Port Authority for months to reinstate weekend bus service for route 89, the route that serves the hills of Garfield. Recently it got help from some public officials. Newly elected Allegheny County Councilor Denise Ranalli-Russell, of Brighton Heights,
sponsored a motion urging PAT to reinstate weekend service for the 89 bus route
. Garfield is in her council district. "You can see why this area definitely needs a means of transportation," said Ranalli-Russell during the meeting.
————————————————————————-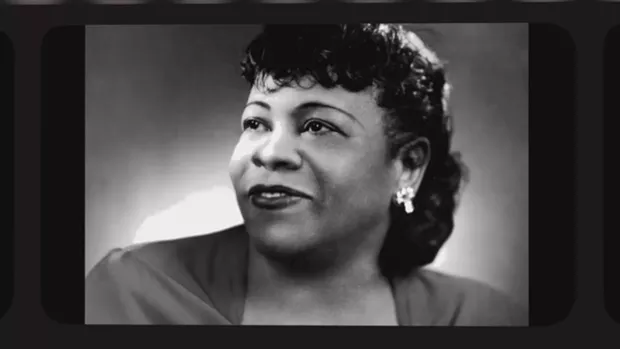 2. WQED-TV
, Pittsburgh's public TV station,
launched WQED mini docs
, which showcases films from seven to 15 minutes in length, spotlighting short documentaries from its local programming over the years. Docs will air through April and will highlight African-American musicians and the women of World War II, among other historical topics.
————————————————————————-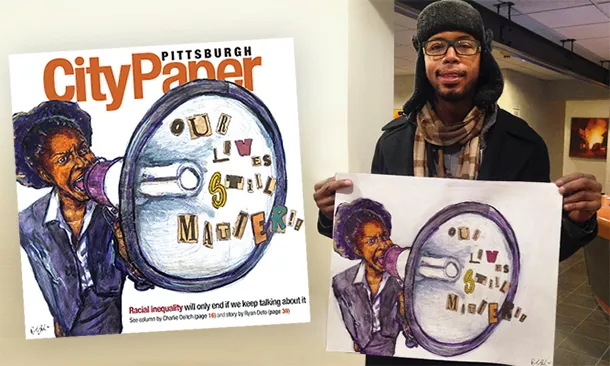 3. Rashad Jamaal
, a local artist and musician, illustrated the City Paper's cover this week. His artwork was exhibited in Black, a joint art show with Danielle Robinson, at Local 412, the hip-hop retail/gallery/performance space in Garfield. He also performs locally as musician Billy Pilgrim and is the singer in the hardcore-punk band Killer of Sheep. Jamaal talks to us about his career and the Black Lives Matter movement
in this Q&A
.
————————————————————————-
4. Wigle Whiskey
became the first small business promoted in bus shelters around the city for raising its minimum wage to $10.10
. Pittsburgh City Council passed legislation last year to promote local small businesses that raise their minimum wage. "We reached out immediately because it's something that's so aligned with the mission of our business. We were thrilled to see it and wanted to be apart of this," says Meredith Grelli, Wigle co-owner.
————————————————————————-


On our podcast:


In
this week's City Paper podcast episode
, host Alex Gordon asks for help solving a neighborhood mystery. Producer Ashley Murray visits the International Flipper Pinball Association state championship. Editor Charlie Deitch talks about his recent vacation on the high seas. And, columnist and food adventurist Celine Roberts talks to Ola Obasi, a Pittsburgh-based herbal medicine practitioner.


On our political blogs:


Our very own Pa. House Speaker Mike Turzai, of Marshall Township,
was featured in the Season 3 premiere of Last Week Tonight With John Oliver
. But not really in a "thanks for coming on, let's hear your thoughts" kind of way. More like the pie-in-your-face kind of way, due to Turzai's ideas on voter-ID laws. Oliver argues that voter-ID laws tend to disproportionately affect African-American and Latino voters; are an overblown problem, mostly peddled by conservative lawmakers; and may expose the true agenda of their proponents.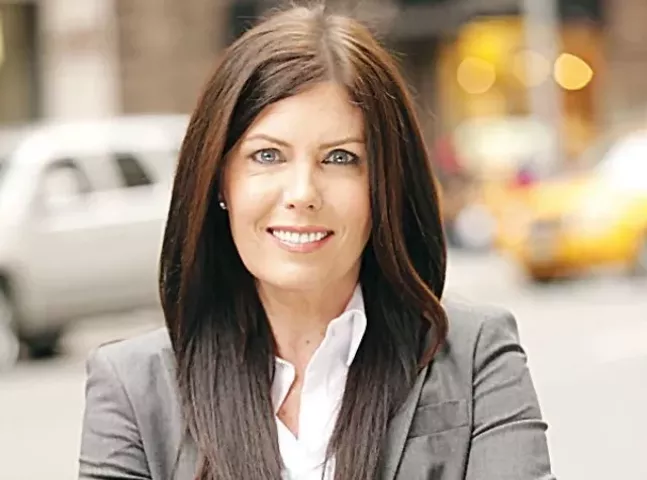 On Tuesday, embattled Pennsylvania Attorney General Kathleen Kane
announced she would not be running to retain her position
in the upcoming April primary. Kane, who was the first woman in Pennsylvania elected to her position, has been at the center of a swirl of controversy over the past two years after she released emails in a statewide pornographic email scandal and had her law license suspended by the state Supreme Court for allegedly leaking information to a newspaper.
Tonight is your second chance to catch the three major Pennsylvania Democratic U.S. Senate candidates square off. Braddock Mayor John Fetterman, former Pennsylvania Secretary of Environmental Protection Katie McGinty and retired Navy admiral and former U.S. Congressman Joe Sestak
will debate their polices and platforms in front of a live audience in Harrisburg tonight at 6 p.m.
The debate will be shown on PCN, which has been called Pennsylvania's version of C-SPAN, in its entirety starting at 6 p.m and again at 8:30 p.m.


From the pages of our print edition:


Editor Charlie Deitch asks readers whether they really believe that black lives matter in his latest op-ed "
If white America truly thinks Black Lives Matter, our society has a strange way of showing it
" in his
Pittsburgh Left
column. "Twelve shots seem like vengeance, not justice," he writes about the shooting death of Bruce Kelley Jr. in Wilkinsburg when police released a dog on him.