Here's what went down in Pittsburgh this week and what's going on this weekend:




1. The National Aviary
, located on Pittsburgh's North Side,
welcomed a new creature: a baby two-toed Linnaeus sloth. Starting today, visitors can observe the three-month-old sloth through a window. On March 25, it will become an educational exhibit for aviary patrons to view in person. "Having this baby sloth is different. … He's in a pediatric program for his health and his training," Dr. Pilar Fish, of the National Aviary, says. "You'll be able to get very close to him and have one-of-a-kind one-on-one interactions with him." See
more photos of him here
.
————————————————————-

2. Charles Darwin's
207th birthday was this week, and if you fancy celebrating,
you can now download an app created by local scientists and gamers that allows users to speak to a "synthetic" Darwin
. Duquesne University biologists John Pollock and Dave Lampe, along with Carnegie Mellon University's Entertainment Technology Center and local gaming company Simcoach Games, developed the app, which includes scripted answers sourced directly from Darwin's letters and writings.
————————————————————-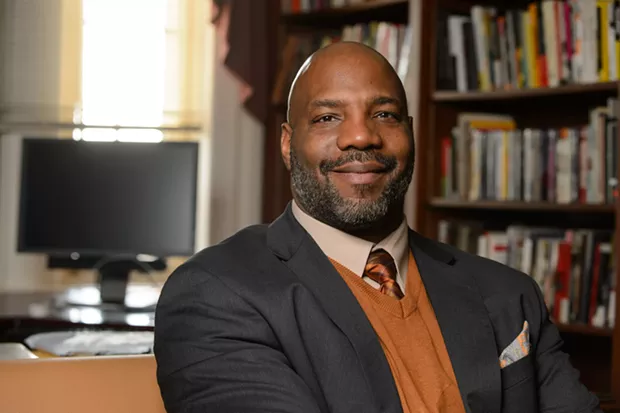 3. Jelani Cobb,
a history professor at the University of Connecticut and writer whose work has been featured in
The New Yorker
among several other publications, spoke this week at Carnegie Mellon University.
City Paper
arts editor Bill O' Driscoll reviewed Cobb's speech, which explored race in America. He writes: "Black history, we're often reminded during Black History Month, is simply American history. But as Cobb noted in his great talk yesterday, the reverse is also true: You can't grasp American history without understanding the role of race."
————————————————————-
4. Allegheny County Executive Rich Fitzgerald
nominated
former county council member Terri Klein and Rev. Earlene Coleman to the Allegheny County Jail Oversight Board.
Controversy and questions surrounded the management of the jail last year
, with two deaths in one day last May (the culmination of 11 deaths over less than two years). County council will vote on the approval of Klein and Coleman at the Feb. 16 council meeting.
————————————————————-
5. Jason Sauer
, Pittsburgh's best-known artist who's also a demolition-derby driver,
debuts two shows tonight
drawing on his automotive interests, both at nontraditional venues. He'll be at the Sewickly Starbucks at 7 p.m. and at Brillobox on Penn Avenue at 10 p.m., where there will be a monster truck-themed evening, also featuring U.K. dubstep legend Hatcha, from South London, with support from local lazercrunk DJs Cutups and Keebs.
————————————————————-
6. Romantic bike ride anyone?
If you desire pedaling with your sweetie this Sunday, Pittsburgh's bike share
Healthy Ride is offering a 2-for-1 deal this Valentine's Day
. No promotional code or reservations are required. Just rent a bike at one of the city's 50 stations.
————————————————————-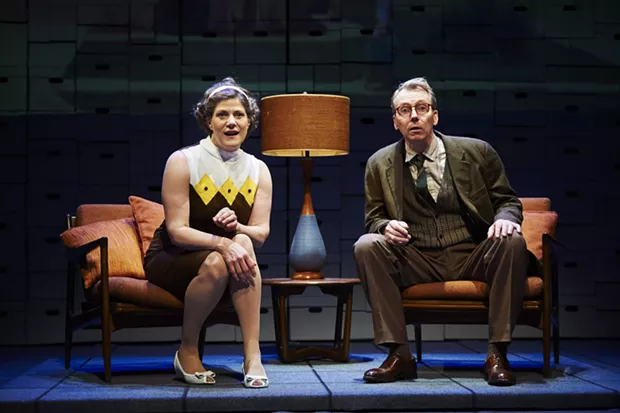 7. At City Theatre
, on the South Side, it's the
final weekend
of
Some Brighter Distance
, a play
about the German scientists with Nazi pasts who led the U.S. Cold War-era space program
. Director Tracy Brigden says the story "shows the shades of gray around these particular stories."
City Paper
contributor Ted Hoover reviews the 80-minute play
here
.
————————————————————-


On our podcast: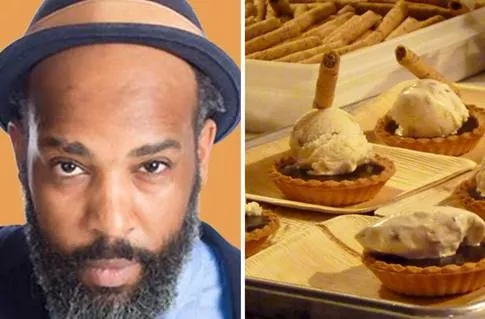 In this week's
City Paper
podcast episode
, we go "sound-fishing" with audio-visual artist Ricardo Iamuuri. Host Alex Gordon gives his two cents about sounds he hears outside his window. Columnist and food adventurist Celine Roberts visits a Harry Potter-themed Dinner Lab with chef David Bulman, and she gives us the rundown of what's happening in Pittsburgh this weekend.
On our political blogs:
On our
PolitiCrap
blog, we report on U.S. Senate candidate and Braddock Mayor John Fetterman's
latest campaign ads
, including one that parodies the famous 1979 Steelers' Mean Joe Greene Coke commercial, and another which showcases Fetterman's support for marriage equality.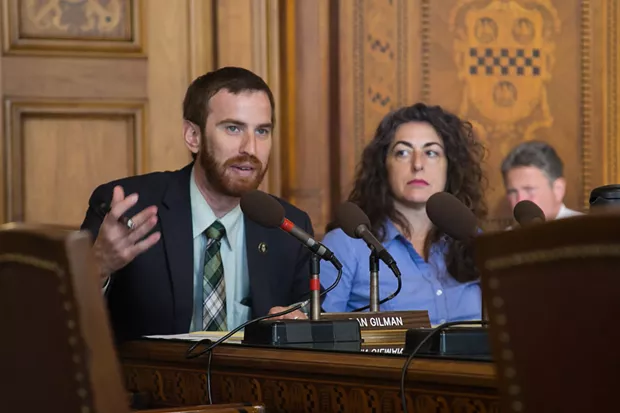 On our
Keeping up with the Council
blog, we report that this week Pittsburgh City Council gave
preliminary approval to a measure that would change the city's property-assessment appeals process
. The goal of the measure, according to its sponsor, District 8 Councilor Daniel Gilman, is to ensure that residents are being taxed more fairly.



From the pages of our print edition:
In our main news feature, Kyle Lawson writes about
Turtle Creek mayor Kelley Kelley who is fighting the heroin epidemic in her hometown
. "You can make all the arrests you want, it's not going to solve the problem," says Kelley, 42, who this year will complete classes to become a certified substance-abuse counselor. "It needs to start in every home, and it's a discussion they need to start having."