We slog through the twitter streams of the 2016 Presidential candidates and give you a weekly round-up of the more entertaining ones.
Iowa has spoken! And things are more muddled than ever! Losers are winners, winners are progressives, and we said goodbye to four candidates.
The Republicans lost
Rick Santorum
,
Rand Paul
and
Mike Huckabee
, while the Dems said farewell to
Martin O'Malley
. Like they say on TV, "Candidates now have a 1 in 10 chance of being crowned 'survivor.'"
Before hope died, Rick was all: "Game on!"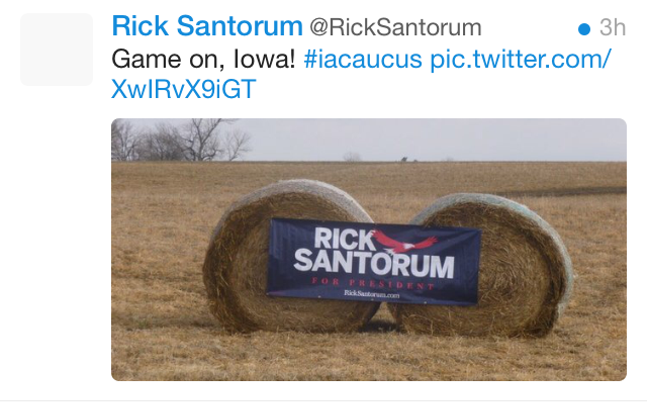 After his loss in Iowa,
Trump
briefly touted second place as some kind of win.
But logic prevailed.


Bush
's campaign needs to stop tweeting out these photos of Bush awkwardly standing in empty spaces.
Or dining in empty places.
Fiorina
drops a truth bomb.

Kasich
got his 2016 Christmas card photo.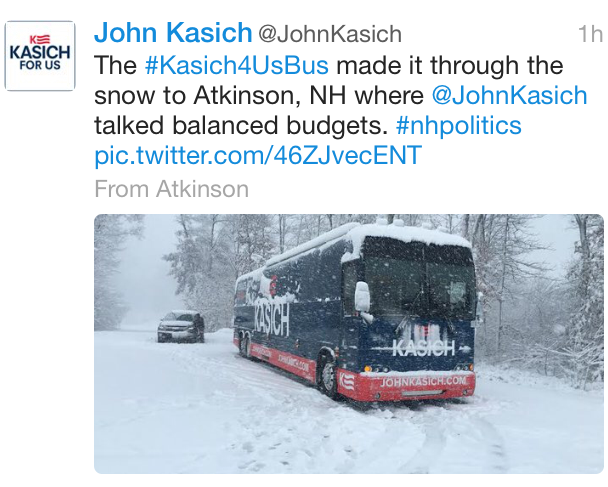 This week's burn: