We slog through the Twitter streams of the 2016 Presidential candidates and give you a weekly roundup of the more entertaining ones.
Another busy and bizarro week:
Michael Bloomberg
threatened to jump in the race;
Sanders
and
Clinton
threw some shade;
Trump
boycotted the Fox News debate, and held his own event at the same time (covered by CNN and MSNBC); and Iowa Iowa Iowa.
Advances in branding: Trump the Tower, Trump the Hotel, Trump the Casino ... now, Trump the Military.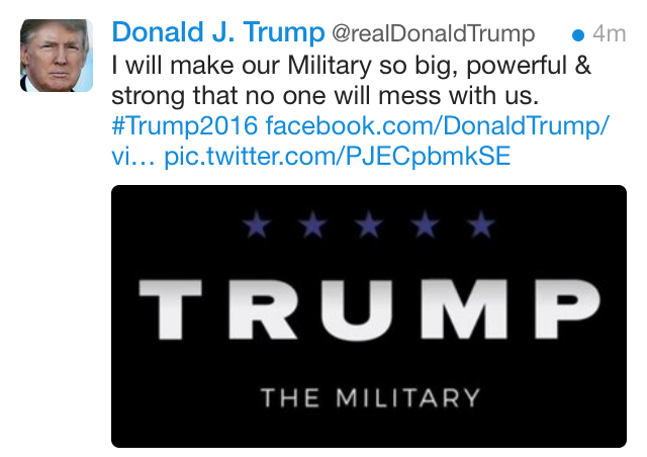 In other branding news ...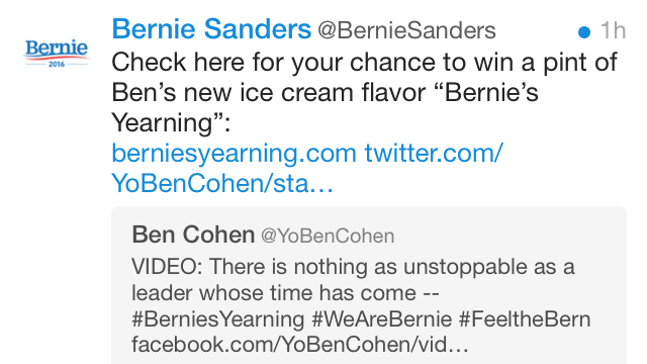 The limited-edition confection is mint ice cream topped with a milk-chocolate disc. According to the carton text, seen in a photo posted on the website, the disc represents "the huge majority of economic gains that have gone to the top 1% since the end of the recession. Beneath it, the rest of us." Today, we are all mint ice cream.
In which
Rick Santorum
, already in dad jeans, tries to make another extremely tame garment fearsome.
Weekend real talk: Is
Christie
more like King Kong or Godzilla?
Buuuurrrrrrrrrrrnnnnn.
Reports of the demise of
Jeb
's exclamation point have been premature.
Hey,
Dr. Carson
— get yer tie off of the felt!
Working the barns.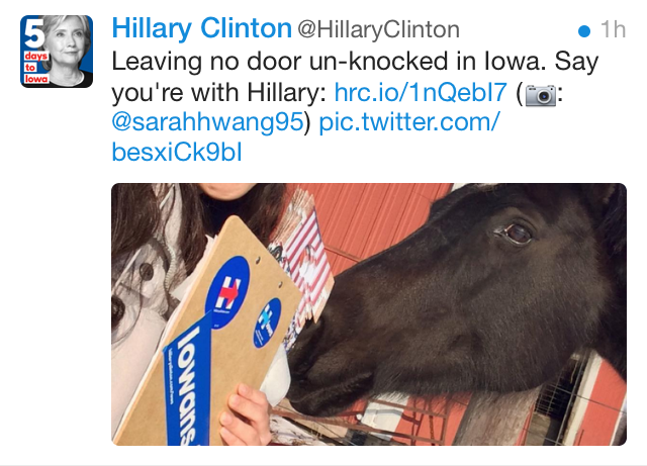 Vote for me and I will buy more windows!