We slog through the twitter streams of the 2016 Presidential candidates and give you a weekly round-up of the more entertaining ones.
Things are getting frantic in the rush up to the Iowa caucus. Trump continued to dominate headlines. He locked in an endorsement from Sarah Palin, Mike Tyson and one of TV's famed duckhunters, Willie Boss Hog. (Willie's dad, Phil, came out for Trump arch-rival Ted Cruz earlier, so this is like a sub-feud.)
A bunch of eggheads at the
National Review
got together to publish an issue devoted to explaining why
Trump
is bad. One of the articles unironically contains the phrase "stand athwart Trumpism."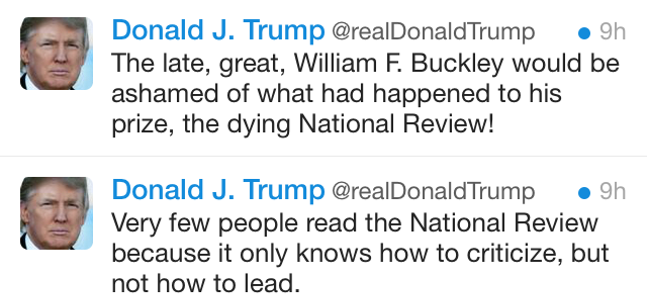 Ouch.
Cruz
bravely tweets through tears after his former Mama Grizzly boo picks Trump.

Rick Santorum
and
Mike Huckabee
filed reviews of
13 Hours
.

Earlier this month, not one candidate weighed in on David Bowie's passing, but Eagles co-founder Glenn Frey made the Classic Rock In Memorial Reel.

Well, actually it's a giant scribble, and one more sign that these kids aren't taking
Rand
very seriously.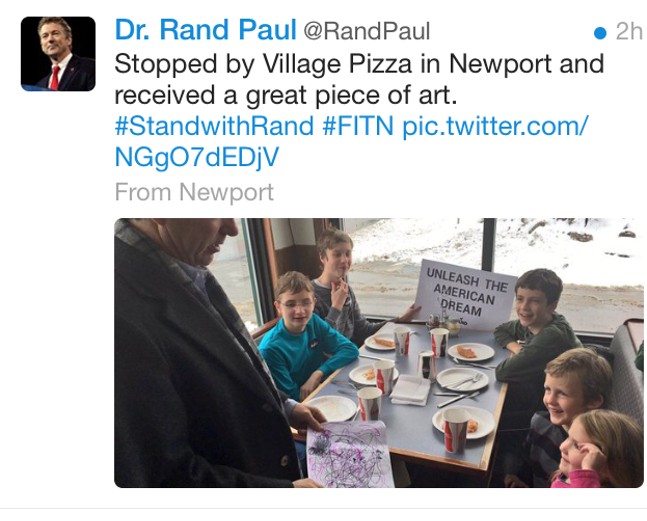 This week's gun photo courtesy of Rand Paul. The target is labeled "IRS Tax Code".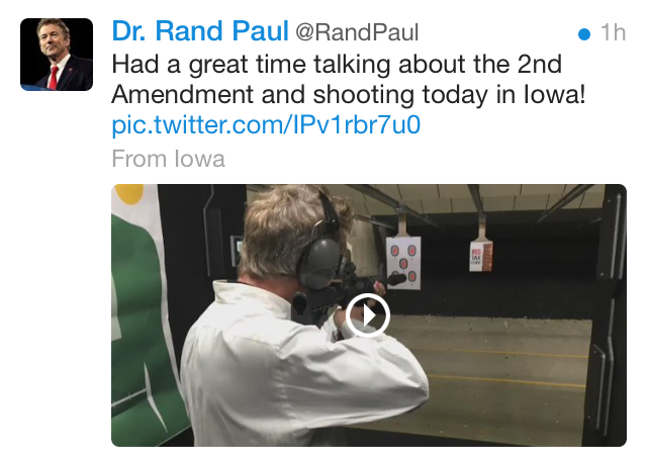 In which
John Kasich
is devoured by an aggressive rug: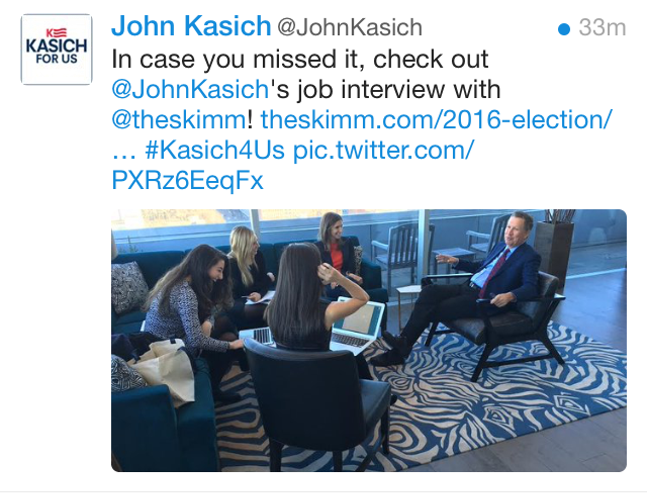 It's really not much of a hug.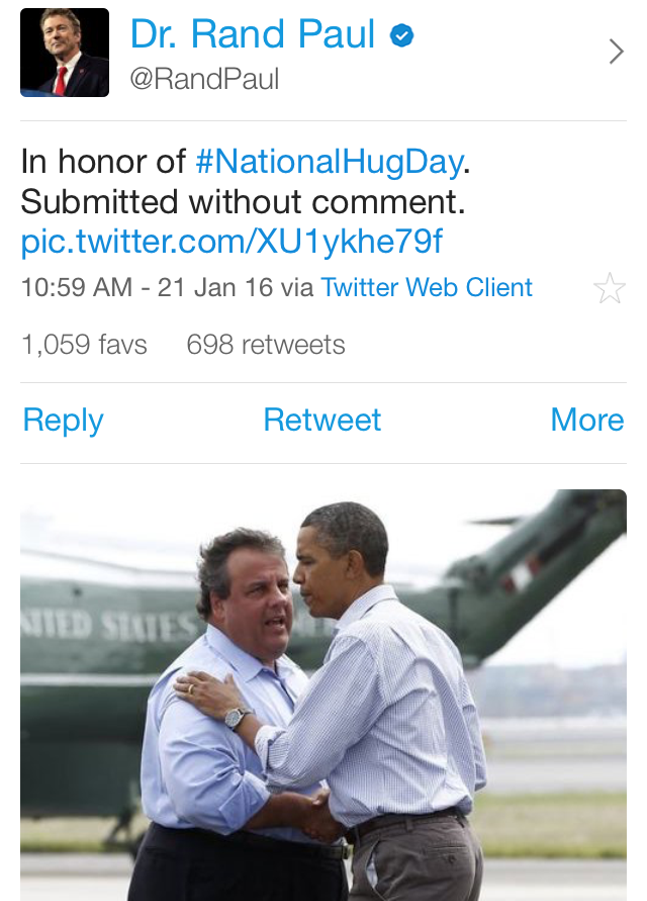 When your campaign is running on your choice of garment layers, it's time to pack a suitcase and go home.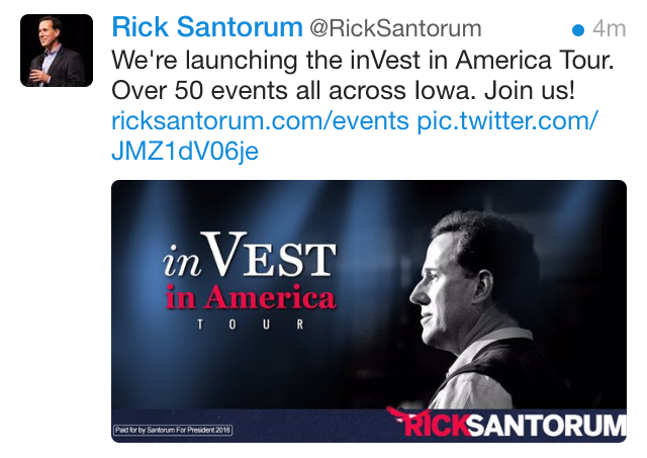 Carly
has slipped entirely into fantasy.