We slog through the Twitter streams of the 2016 Presidential candidates and give you a weekly roundup of the more entertaining ones.
It was a busy week with the roaring silence from all candidates on David Bowie's death (despite their usual rush to namecheck rock-n-rollers), the State of the Union address, the first GOP debate of 2016 and Lindsey Graham's endorsement of Jeb(!) Bush.
And speaking of other worthless endorsements, "Duck Commander" Phil Robertson gave the nod to
Ted Cruz
. Presumably, free-thinking ducks will make their own picks.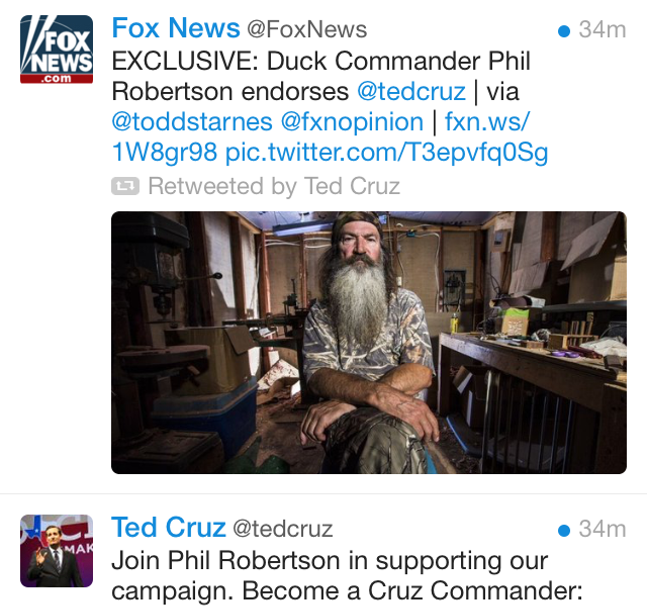 Someone who can't abide tedious speeches might want to think twice about going into global politics. An hour-long speech is just a warm-up in some countries!

The usually big-picture
Sanders
proposes some presidential intervention for one detail of low finance.
Somewhere inside
Donald Trump
is a sad little boy.
Guns, guns, guns! Also, widgets.
Pretty generous to call this small room with empty seats "a crowd."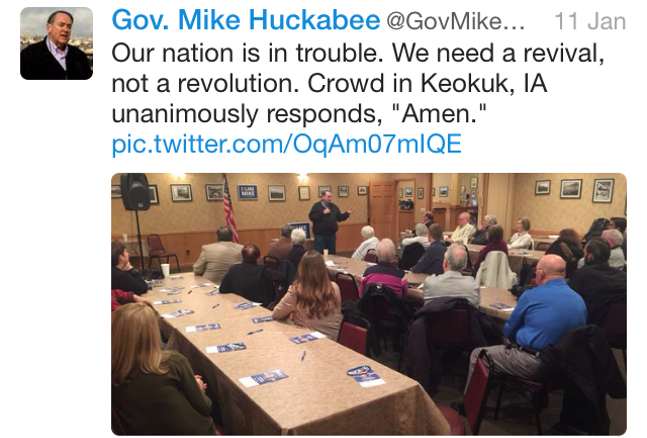 Another sad photo from tweeted out from the
Jeb!
tour. Almost nobody is looking at him.
Rand Paul
got bounced from the debate's Main Stage, boycotted the "Kiddie Table" debate and held a Debate of One online instead.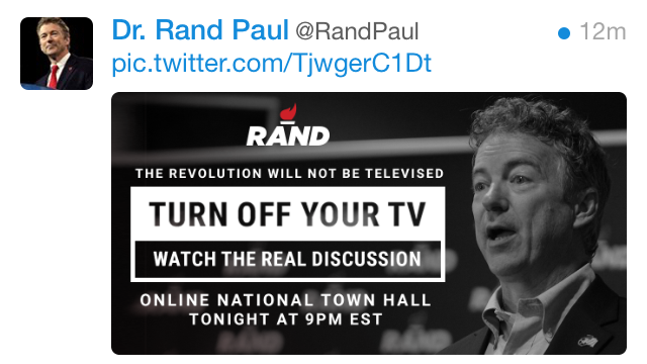 Santorum
got his numerology on (at this stage, it can't hurt), but left out: $.18 and $1.80. Also, $18,000,000, if you hit the Powerball this week and are feeling frisky about a low-polling candidate.