We slog through the twitter streams of the 2016 Presidential candidates and give you a weekly round-up of the more entertaining ones.
I respect
Huckabee
's fiscal prudence vis-a-vis lunch on the road.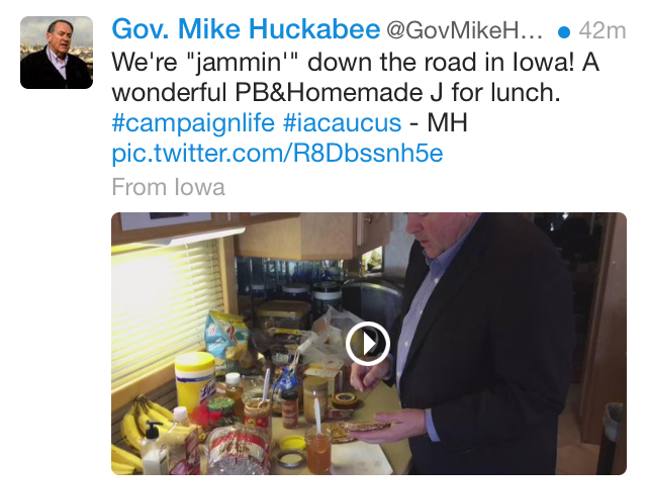 I cannot respect his failed jokes.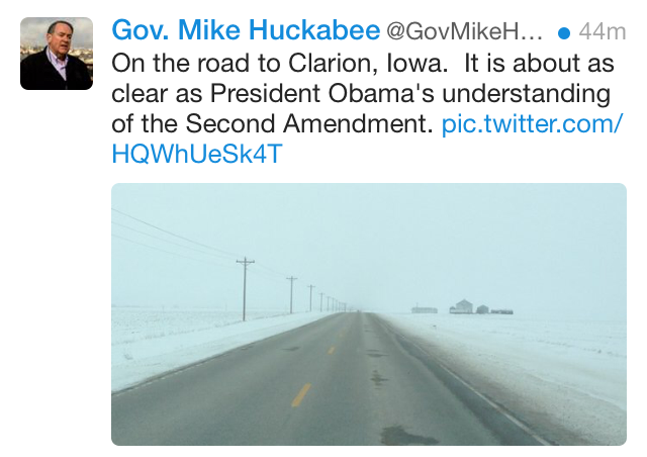 And this is actual a very stupid question.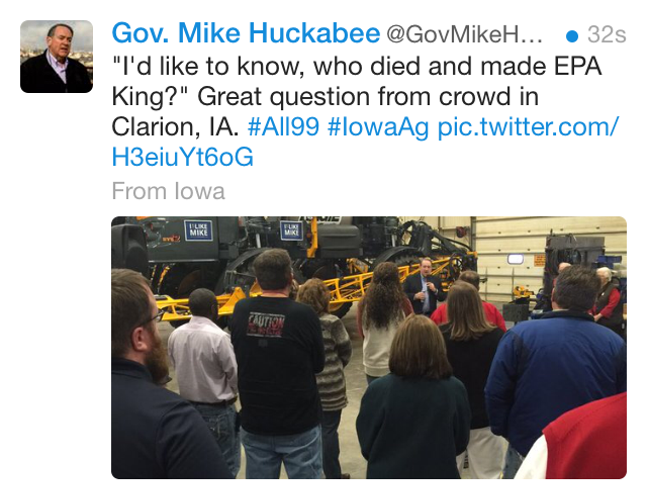 Santorum
isn't afraid to give an interview so close to The Fiery Portal to Hell.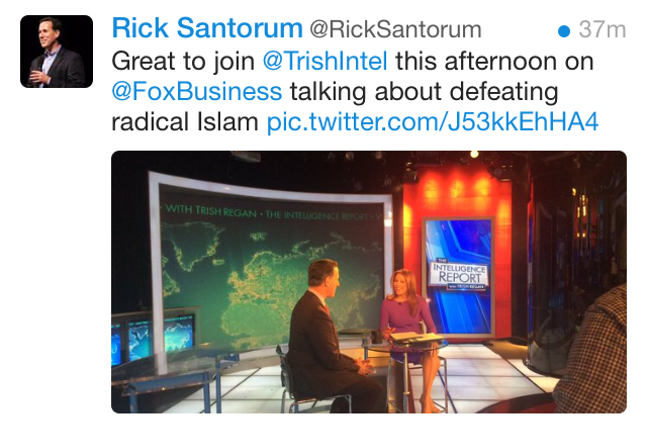 Bernie
went to the movies.
Cruz
doubled-down on re-animation as a strategy.

Speaking of the dead,
Carson
posted this lifeless campaign moment.
Trump
picked a fight with Samuel L. Jackson over golf. I would totally watch a televised game between these two.


And a couple candidates got into a fashion spat over whose boots were better. Because Big Issues.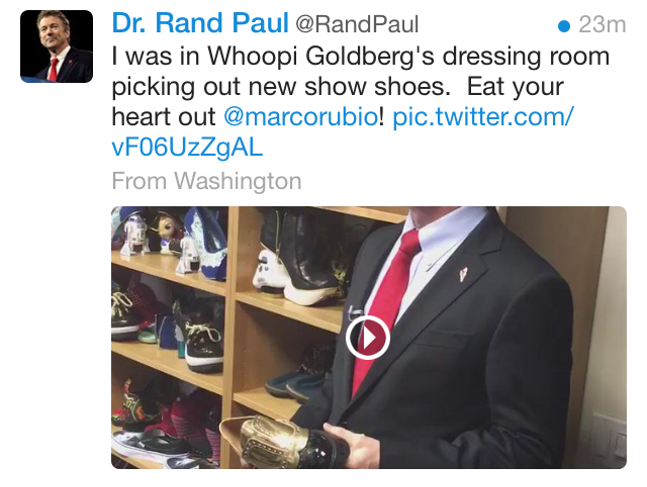 Kasich
stopped in at Timberland, but apparently didn't buy boots.