We slog through the twitter streams of the 2016 Presidential candidates and give you a weekly round-up of the more entertaining ones, every Friday.
This week's most depressing image. (And the third empty-space photo from
Bush
that we've featured here.)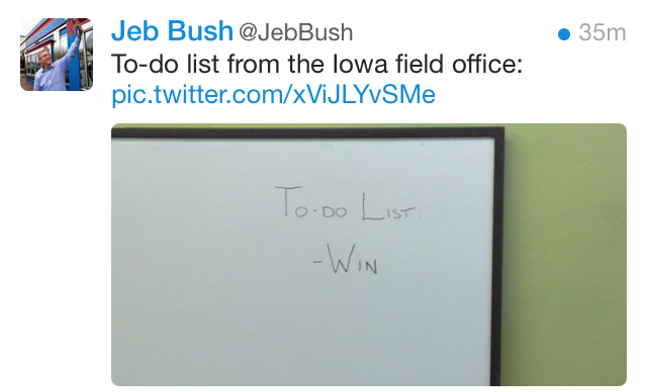 But did you take the free lunch,
Dr. Paul
?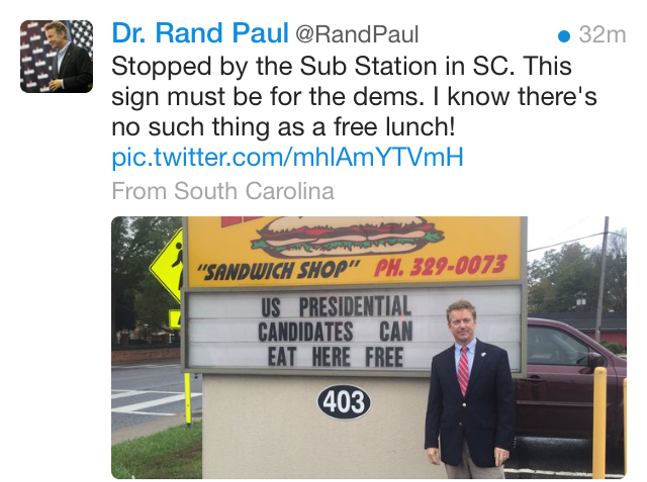 The super-rich give Thanksgiving presents!

Last week saw another GOP debate.
Let's face it: The last two times, Bush's "lucky" debating boots didn't help much. Jeb moves on to balls.
Remember this guy? Smiling through the tears ...

Trump
gets linear about immigration.
Cute idea, but ugh — the spacing. May I suggest "FUN-damental" on one line?