You can help a local hero become a national one, and win $100,000 for his cause.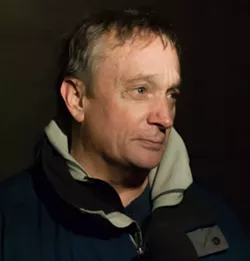 Dr. Jim Withers has spent more than 20 years providing medical care to Pittsburgh's homeless through his Operation Safety Net, whose volunteers actually bring care to that population on the very streets where they live.
Withers has become an internationally recognized authority on this type of care. (Here's a
story on Withers
that Abby Mendelson did for
CP
a few years back.)
Recently, as part of its annual CNN Heroes program, CNN named Withers one of its top ten heroes for 2015, earning him $10,000 for the cause.
Now it's up to online voters to select the CNN Hero of the Year, who'll get that $100,000.
Find out how to vote
here
on the website, or via email or social media. The catch is that this is one case where "vote early and often" is not a joke: You are actually encouraged vote for your chosen hero as often as daily now through the Nov. 15 deadline.
If you need more info, here's CNN's
video about Withers and Operation Safety Net
.