The state budget standoff in Harrisburg has already started to negatively affect some counties throughout the commonwealth (Cumberland County instituted a hiring freeze on Oct. 12, for example).
And, Allegheny County Controller Chelsa Wagner says the county budget, as of August, is down $33 million in revenue compared to last year. She says this is due to the state budget impasse.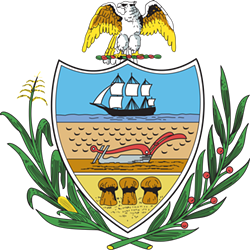 However, according to Wagner, the county doesn't have immediate cause for concerns thanks to it currently sitting on a $40-million fund balance.
When Wagner presented her report on the county's financial status to the county council's Budget and Finance committee, Council member Michael Finnerty of Scott Township said "thank goodness we have a surplus."
County Executive Rich Fitzgerald said during his budget presentation on Oct. 6 that he is proud of the continued growth of the fund balance during his tenure.
Wagner is pleased with the state of the budget but also cautioned the committee that if the state budget impasse were to continue through December, then county finances might become more difficult to manage. She also says that while the county is okay for a couple months, that doesn't mean everyone in within Allegheny County borders is doing fine.
"To send the message that things are okay here is a little superficial, especially in terms of providers," says Wagner.
Wagner says that since providers, such as foster care and senior-care companions, rely on mostly on state and federal funds, they are starting to struggle. She adds that the county is covering some of the cost currently, but those funds cannot go on indefinitely. Her office also wants to start work on a report to identify the providers that are hurting the most, so they can be addressed with greater efficiency.