We slog through the twitter streams of the 2016 Presidential candidates and give you a weekly round-up of the more entertaining ones, every Friday.
Another week, and the low-polling hangers-on continue to hang on in both parties. This week, there
is
an immediate opening for House Speaker some candidates might consider: It's not president but next in line after the VP. Pretty close!
There is no better image to convey "lack of agency" than posing awkwardly before a green screen.
Speaking of weather,
Chafee
kinda misses the point that "Winter is Coming" is a jokey thing.
This photo.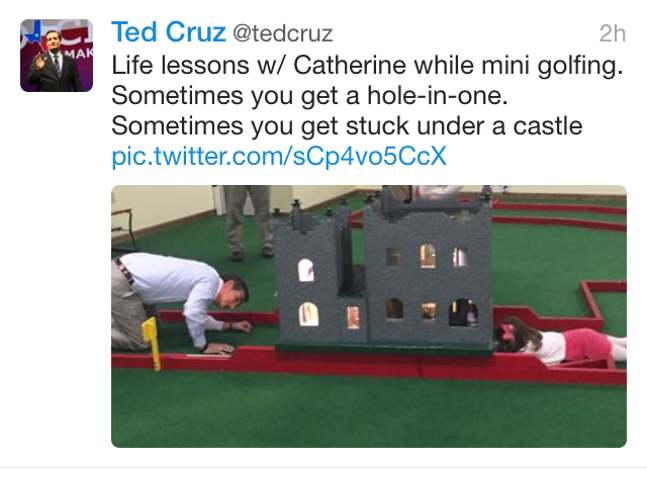 Rand Paul
is crowd-sourcing his next ad. The prize: making an ad for Rand Paul and this Soviet-like promise —
"Each Winner will receive an assortment of Committee merchandise selected by the Committee."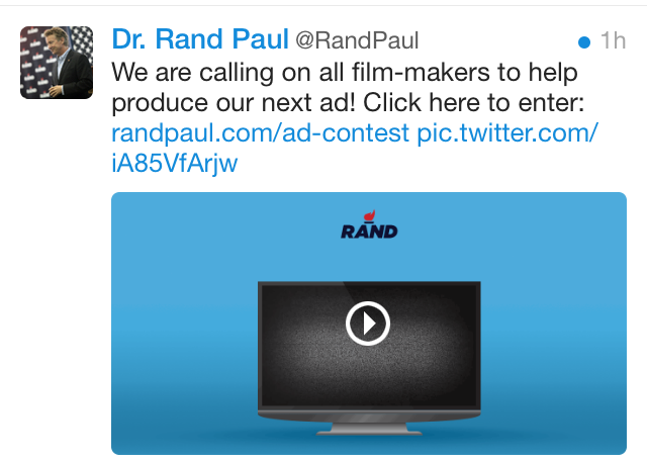 Last week,
Mike Huckabee
got
confused about how a strip club operates
. This week, it's mangling the vernacular "rolled."
Pataki
keeps it short and sweet.
Last week,
Trump
concurred that it was "mental illness" that led to mass shootings. This week, he yelled at two critics for having emotional and mental-health issues.

Erick Erickson also got hit with the Trump insult cannon, but I'm more intrigued that Trump is not above FIRING A DOG.
Oh dogs, a politician's best friend.
Ben Carson
had an awkward week with off-the-cuff statements. No better solution than to pose with a rescue dog.