We slog through the twitter streams of the 2016 Presidential candidates, and give you a weekly round-up of the more entertaining ones, every Friday.
This week:
Ted Cruz
and
Mike Huckabee
stopped by Rowan County, Ky., to co-opt the Kim Davis brouhaha.
Hillary
started giving interviews. And the name-calling and sniping continued unchecked, even on Sept. 11.
It looks like O-U-A-O, but at least it's not Y-M-C-A.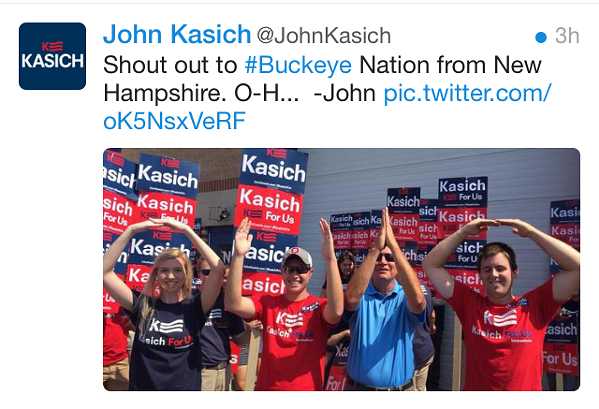 Here's a thought: Focus on real life. (The T-shirt is from a joint in Iowa. Good looking out.)
Rick Santorum
met with one of America's many unofficial royal persons, King Richard Petty.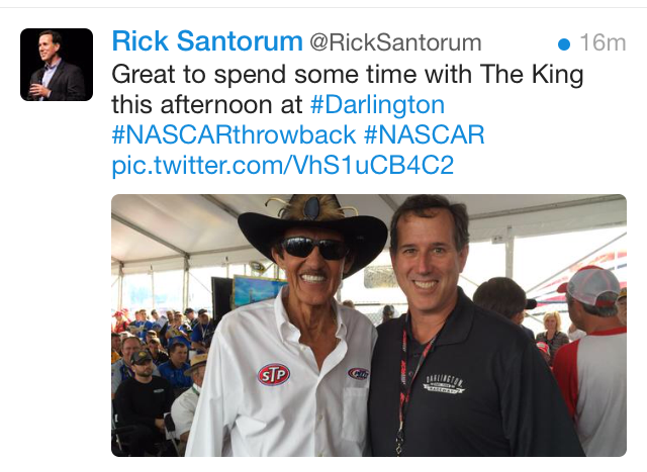 Mike Huckabee met the American Gothic couple.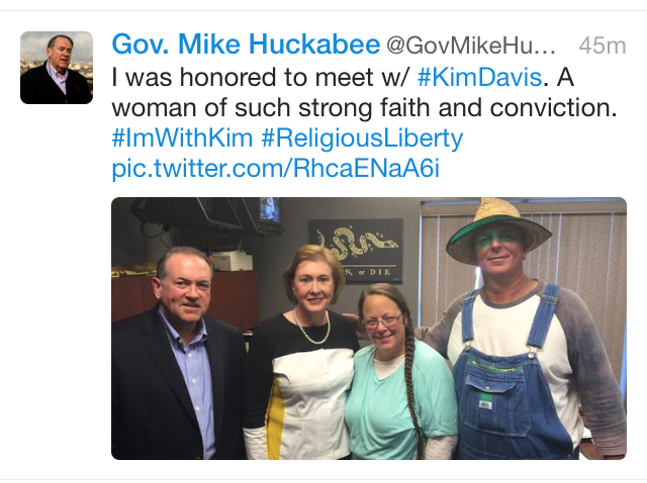 And made us all hopeful ...
Donald Trump
insulted Hillary's insulting skillz.

And
Bobby Jindal
tried kicking some dirt on Trump in a series of tweets, including this awesome Zen-ish insult. Discuss how the Idea of Donald Trump differs from Donald Trump.

Needless to say, Trump wasted little time in dismissing Jindal.
"Wreak havoc" suggests that
Scott Walker
's eventual running mate might be Godzilla. Who, it should be noted, might enjoy a good swamp, so don't rush to drain that.