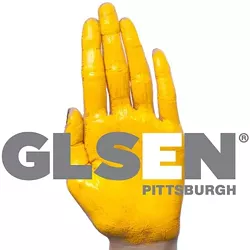 After 15 years of serving Southwestern Pennsylvania schools, the local chapter of the Gay, Lesbian, and Straight Education Network (GLSEN) has dissolved. The nonprofit was known for working with schools to establish gay-straight alliances, advocating for LGBT youth throughout the Pittsburgh region and running the popular Pittsburgh Youth Pride Prom.
A press release was sent out on July 13 that stated the board of directors had voted to dissolve the chapter.
However, no further information was provided by GLSEN as to why the chapter decided to dissolve.
Additionally, no specific information was given about what groups might replace the work of the network. The press release only had this to say: "Our decision to dissolve GLSEN Pittsburgh does not mean that GLSEN's work is no longer needed in Southwest Pennsylvania. We are confident in our community partners to carry on our legacy locally."
After contacting the main GLSEN office in New York, Director of Field Services Daryl Presgraves said, "Our bylaws allow for our chapters to vote to dissolve and we respect the [Pittsburgh] board's decision."
Presgraves also noted that nonprofit will hold all community assets for a year, in case there is interest in reforming.
"If there is interest in reforming, then we would be interested," says Presgraves, "but we will respect the wishes of the community for now."
Former GLSEN Pittsburgh Chair Ian Syphard said he enjoyed the work he was able to accomplish during his 10 years at GLSEN, but he does not see them reforming. He was proud that they were able to grow from working with a few gay-straight alliances, to 50-60 GSAs throughout Southwest Pennsylvania. Syphard did point to some disconnect between the Pittsburgh GLSEN chapter and the main office as for the reason to dissolve.
"At GLSEN, we have always partnered with local organizations and our fundraising arm was always volunteer and local," says Syphard, "but we had to pay a charter fee to use the GLSEN name."
Former GLSEN Pittsburgh Chapter Director Vanessa Davis says that the new organization,
THRIVE
Southwest PA, will fill the void. Davis says THRIVE, which formed from a community people who have worked with state schools in June, will have more of a local focus and cover a broader spectrum of youth-focused LGBT issues.
"Our intentions were to have a more grassroots projects locally, so we can respond to the needs of the community directly," says Davis.
Davis says that THRIVE will work through the Duquesne School of Education and will focus on providing opportunities to youth gay-straight alliances, but she also anticipates working with parents, teachers and educators. THRIVE is currently looking for volunteers and will officially kick-off with a party in September.
Although both sides have appeared mostly cordial, some contentiousness is evident. The former Pittsburgh board never informed GLSEN of THRIVE or any other new plans, and the main GLSEN offices offered no explanation on the decision to dissolve. They even took down the Pittsburgh GLSEN branch website and Facebook page.
"I think the way it was handled was a little funky," says local LGBT blogger Thomas Waters. "You would think that after [GLSEN] announced the closure, they would stay connected to inform people after the fact."
With the loss of the Southwestern PA chapter, there are now no GLSEN chapters in the entire state of Pennsylvania and GLSEN has no current plans to return to Pittsburgh. And though last June's
Pittsburgh Youth Pride Prom
was the unofficial send-off of GLSEN's Pittsburgh branch, Syphard ensures that The Warhol Museum has taken over responsibility for the prom, and that popular event will continue.