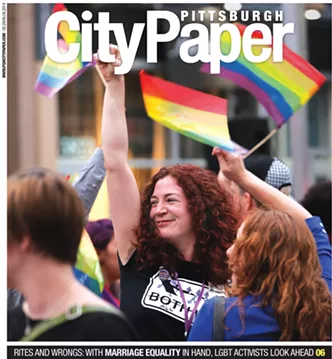 In a 5-4 decision, The Supreme Court of the United States
ruled this morning
that laws banning the rights of same-sex couples to marry are unconstitutional.
In the opinion Judge Anthony Kennedy wrote:
"The history of marriage as a union between two persons of the opposite sex marks the beginning of these cases. To the respondents, it would demean a timeless institution if marriage were extended to same-sex couples. But the petitioners, far from seeking to devalue marriage, seek it for themselves because of their respect—and need—for its privileges and responsibilities, as illustrated by the petitioners' own experiences.
"...Decisions about marriage are among the most intimate that an individual can make. ... This is true for all persons, whatever their sexual orientation. ...There is no difference between same- and opposite-sex couples with respect to this principle, yet same-sex couples are denied the constellation of benefits that the States have linked to marriage and are consigned to an instability many opposite-sex couples would find intolerable. It is demeaning to lock same-sex couples out of a central institution of the Nation's society, for they too may aspire to the transcendent purposes of marriage."
The ruling today is obviously a huge win for members of the LGBT community, however, there is still plenty of work ahead for legislators and activists, especially in Pennsylvania. As
we've reported many times
, Pennsylvania, while offering same-sex marriage, doesn't actually have any laws on the books preventing discrimination against LGBT individuals. Pa. Gov. Tom Wolf mentioned that fact in a statement this morning:
"On the heels of the Supreme Court's action today, the Pennsylvania legislature should stand-up and pass non-discrimination for LGBTQ Pennsylvanians, so that they can no longer be discriminated against in employment or housing for being who they are."
Below are local and state reactions to SCOTUS' ruling:
Pa. Gov. Tom Wolf:
"Today, the Supreme Court affirmed that no American can be denied the right to marry because of who they love. This historic ruling is a victory for LGBTQ Pennsylvanians and allies. 'Gay marriage' is now simply marriage and the pursuit of happiness will no longer be denied for same-sex couples."

Reggie Shuford, executive director of the ACLU of Pennsylvania
: "This is an historic and joyous occasion. We know from our experience here in Pennsylvania that no one is hurt when people are allowed to marry the person he or she loves. We should all be proud of this victory for equality, freedom, and love. It is an important step on this country's journey to full acceptance of lesbian, gay, bisexual and transgender Americans."
Michael Morrill, Executive Director of Keystone Progress:
"This morning's Supreme Court decision in Obergefell v. Hodges is the last hurdle for same sex couples seeking marriage equality. The justices found that the Constitution guarantees equal treatment under the law for LGBT Americans, which is a right extended to state-issued marriage licenses. All Americans can marry whomever they love no matter what state they live in; when they travel from state to state the legal status of their marriage is recognized by law everywhere. This is a great day for all of Pennsylvania's families."
Democratic state Sen. Daylin Leach:
"I am overjoyed. The Court's historic decision granting marriage rights to same-sex couples is a triumph for values that all Americans hold dear: liberty, justice, and equal treatment under the law. In the decades since Stonewall, Americans have fought, bled, and even died in their pursuit of this historic achievement. We have them to thank and remember as we celebrate this momentous decision with the people we love."
Pa. Lt. Gov. Mike Stack
: "I applaud the United States Supreme Court for ruling in favor of equality and human rights, and I congratulate members of the LGBTQ community for winning the fight they have waged for so long. "Love prevailed in the Supreme Court decision. The pursuit of happiness is a fundamental right that dates back to the very founding of this nation. LGBTQ rights are human rights, and everyone deserves to be able to marry the person they love. "I'm proud to support marriage equality in Pennsylvania and beyond."
Many folks also took to Twitter to celebrate the ruling today: