Environmental group
PennFuture
estimates that the average Pennsylvania taxpayer forks over nearly $800 a year to subsidize the fossil-fuel industry – in all, some $3.25 billion. However, most of that is measured in sales tax consumers
don't
pay on things like gasoline, electricity and natural gas.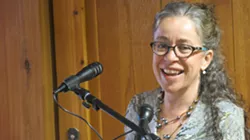 At a press conference yesterday at its offices Downtown, the Harrisburg-based group presented its "Fossil Fuel Subsidy Report for Pennsylvania." The 93-page
report
is meant to make clear just how much Pennsylvanians pay for "cheap" fuel sources like oil, coal and natural gas. (The total-subsidy figure in a similar PennFuture report from 2012 was $2.9 billion.)
The group's idea is partly to build political support to roll back at least some of those subsidies — and to level the playing field for renewable energy sources, which, ironically, now come under fire for being too heavily subsidized.
The $3.25 billion figure might sound high, considering that
federal subsidies to the fossil-fuel industry are about $5 billion
. But the PennFuture report's authors have counted as a subsidy any government action that lowers the cost of energy production, raises the price received by energy producers, or lowers the price paid by energy consumers.
Gasoline and motor fuels, for instance, are exempt from Pennsylvania's sales tax, costing the state about $1.44 billion annually. Also exempt from the state's 6 percent sales tax are electricity and fuel oil and natural gas, which forfeits another $641 million.
"Just picking an industry and giving it a sales-tax exemption is a huge boost to that industry," says Rob Altenburg, director of PennFuture's Energy Center. The group, along with supporters from the Sierra Club's
Beyond Coal Campaign
, Duquesne University's graduate business school, and the solar industry, argued yesterday that such subsidies both distort the energy market and give already-profitable fossil-fuel companies an unfair advantage over cleaner options.
They say these companies no longer need subsidies that in many cases were created decades ago.
PennFuture also argues that spotlighting fossil-fuel subsidies is a matter of government transparency. "The people have a right to know how their money is being spent," said group spokesperson Elaine Labalme.
"We're not saying, 'Get rid of all the subsidies' ... even to the fossil-fuel industry," Altenburg emphasized. Rather, PennFuture wants to build support for energy conservation and efficiency, which it says are better investments for energy consumers. And in a world that urgently needs to reduce fossil-fuel use to fight climate change, PennFuture wants to make the case for boosting alternative energy sources like wind and solar.
"I don't need that many subsidies to compete if [fossil fuels] weren't propped up," says Mike Carnahan, general manager of solar-energy company Scalo Solar. He touted the efficiency of solar energy, and said the industry employs 2,300 people in Pennsylvania.

Fossil-fuel subsidies
have been the subject of much criticism in recent years; world leaders including President Barack Obama, have even sought (unsuccessfully) to phase them out. But, as PennFuture notes, federal subsidies for the U.S. fossil-fuel industry (including things like
below-market leases for coal companies mining on public lands
) mostly apply to the exploration and production phases of the fuels' life-cycle. In Pennsylvania, by contrast, about 70 percent of the subsidies PennFuture identifies are "end use" — things like sales-tax exemptions that are direct breaks for consumers. That might make ending such subsidies even harder politically than it is now.
Moreover, the size of the single largest subsidy PennFuture identifies, the sales-tax exemption on gasoline and motor fuel, might seem a little deceptive. As the report itself notes, when the state legislature created the exemption, it instead imposed other taxes on liquid fuels. Those taxes generate more than $727 million annually — about half what the sales tax on those products would have generated. Figuring in that revenue would reduce PennFuture's overall "subsidy" figure by about 22 percent.
Asked about that math, Altenburg noted that many products, such as cigarettes, are subject to both sales tax and other taxes. And indeed, PennFuture's report notes that other states, including Florida, Michigan and West Virginia, impose both sales taxes and other fuel taxes on liquid fuels.
In addition, about $1 billion of the total subsidies that PennFuture identifies fall outside of the end-use category. These include exempting natural-gas utility companies from the gross-receipts tax, which PennFuture estimates cost the state about $108 million in 2012.
Meanwhile, PennFuture can expect critics to note that many of its subsidy figures are estimates of the fossil-fuel industry's share of tax exemptions and other subsidies that benefit a wider range of industries. For instance, it noted that a tax exemption for manufacturers generates about $1 billion, and estimated that the portion of that that goes to fuel purchases is 10 percent, or $102.8 million. And because coal is the biggest commodity shipped by rail in Pennsylvania, the report counts as a fossil-fuel subsidy 25 percent of the total benefit of a rule exempting railroad rights-of-way and their structures from being taxed as public utilities.
However, the report intentionally did not figure in other societal costs of fossil-fuel use — costs that critics of our dependence on coal, oil and natural gas say surely dwarf the value of state-level tax breaks. Key to this argument are the impacts on human health and the environment — so-called "externalities" whose costs aren't figured in to the price we pay for energy.
When society has to pay for the health care of someone whose breathing is damaged by diesel exhaust or power-plant emissions, "that's a subsidy," said the Sierra Club's Tom Schuster.
He cited a
2011 Harvard study
that estimated the cost of coal mining, transport and combustion alone to human health and the environment at between $250 billion and $500 billion a year nationally.
When such effects are counted, "Suddenly fossil fuels aren't so cheap," says Schuster. Fossil-fuel companies "get to pollute for free while we pay."