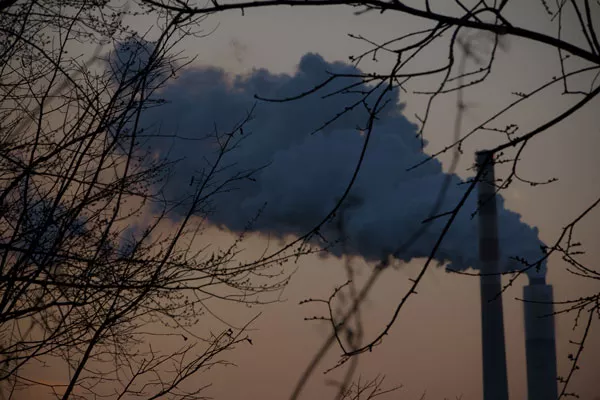 Activists, air-quality watchdogs and scientists will lead a public
The coal-fired power plant's upcoming permit expiration was the subject a
City Paper
article
last month.
According to the most recent Allegheny County Health Department data provided, Cheswick is in compliance, even below, its current
"There's a couple of purposes [of the meeting]. One is to share with the local residents our findings with respect to the weaknesses in the permit and the fact that it's not as protective as it should be of public health," says Tom Schuster, of the Sierra Club, the organizer of tonight's meeting. "We'll be sharing our findings, that [power-plant operators] aren't required to run their controls for smog-forming pollution and they haven't been running them."
Video by Ashley Murray


The generating station's scrubber technology — built to reduce SO2 emissions — became fully operational in 2011 and must run at all times, according to the plant's owner NRG's
However, activists are concerned with another piece of emissions-reducing equipment installed at the plant — a selective catalytic reduction system, which can reduce nitrogen-oxide emissions. The plant is able to buy allowances through a
cap-and-trade system
regulated by the U.S. Environmental Protection Agency and the state's Department of Environmental Protection. Therefore, the SCR is not required to always run, and activists are taking that issue up with the Allegheny County Health Department.
Both
SO2
and
NOx
are regulated by the EPA.
One of the speakers tonight will be Albert Presto of Carnegie Mellon University's Center for Atmospheric Particle Studies. His
recent maps of air pollution
in Allegheny County show air pollution over the Cheswick/Springdale area.
Schuster says he will also talk to residents about the county's current plan to address particulate-matter pollution, or soot, for which the county is currently
out of compliance
.