The
Associated Artists of Pittsburgh
opens its Black & White show at Lawrenceville's Framehouse/Jask Gallery.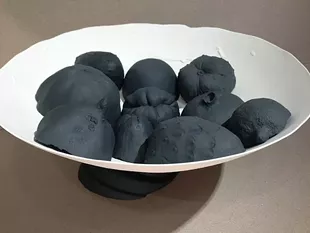 The show features works in a range of media by two dozen of AAP's 550-some members from the region. The exhibit – all work in black and white, naturally – was juried by Jeff Jarzynka, an independent creative director and consultant with a background in design and marketing.
The artists featured include Ruthanne Bauerle, Richard Claraval, Rae Gold, Paula Garrick Klein, Mark Panza, Christopher Ruane and Bob Ziller.
The opening reception runs 6-9 p.m. this Friday at the Framehouse/Jask Gallery. The building, located at 100 43rd St., is the IceHouse complex, which also houses AAP itself.
The show runs until April 17.
AAP, at 102 years old, is among the nation's longest-running artist-member organizations.