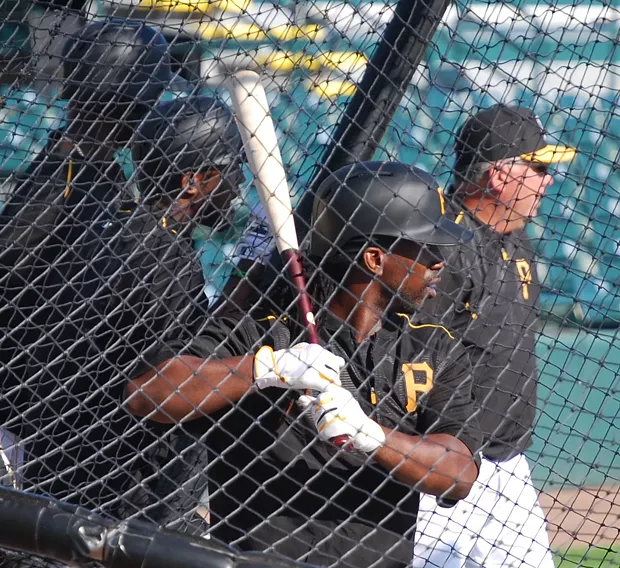 It's hard work covering the Pirates during spring training. The temperature this morning was a balmy 73 degrees and instead of sitting in my Downtown office overlooking PNC Park, I was sitting in the bleachers watching the Pirates take batting practice.
OK, it's not that hard, but I thought I'd share a bit of the experience.
So, assembled for your listening pleasure is a playlist of the first 10 songs played this morning for Pirates batting practice. Please note the heavy '80's -'90's pop influence. And don't forget to catch
City Paper's
Pirates Preview Issue April 1.