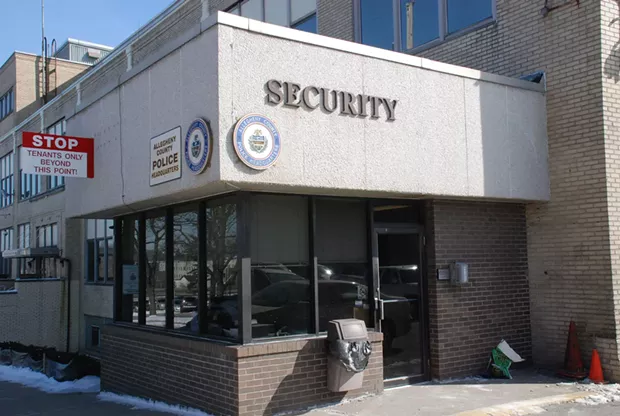 A recent report by
City Paper
media partner
PublicSource
finds that Allegheny County police still keep paper records, despite being one of the largest local departments in Pennsylvania and having spent millions in improvements to the force — money that was also supposed to support a new records management system. The report finds that searching through and filing paper records saps detectives' and officers' time, which could be spent further pursuing cases or being out among communities.
Here's an excerpt of the report:
For the Allegheny County Police Department, searching for details on past crimes sometimes calls for cabinet duty.

That means a team of detectives literally thumbing through paper records in old-fashioned file cabinets.

That's how police work was done before computers and before officers elsewhere could access databases from handheld devices.

But despite its status as the third-largest local department in the state, with about 200 officers, the Allegheny County Police Department is downright archaic compared to other law enforcement, even lagging behind police departments with as few as 18 officers.

"It's very difficult," Inspector Glenn Zilch told PublicSource, describing the hunt through paper records. "We end up literally putting five or six detectives on one file cabinet to start searching."

The county police — responsible for patrolling the Pittsburgh International Airport, county parks and nursing homes, among other county facilities — rely heavily on paper files that are not easily searchable unless you know the case number or specific date.

They also lack a system that automates some aspects of report writing and data collection, and their officers are unable to file reports or issue citations from their vehicles, which would allow them to spend more time in the community.

Zilch, second in command for the Allegheny County police, said the department's outdated methods complicate the job of investigating murders, assaults, thefts and burglaries, narcotics use and trafficking and other illegal activity. ...
Read the full story
here
.
CP
and
PublicSource
have teamed up to investigate controversial police behavior. A timeline of police misconduct can be viewed
here
on the
PublicSource
website.