If you'd hoped to see historian Andrew Roberts speak here last fall but couldn't make it, here's your chance.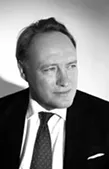 Roberts himself couldn't make that November date, at Carnegie Music Hall, and his rescheduled spot at the Monday Night Lectures is tomorrow night.
Roberts is the author of
The Storm of War
and
Masters and Commanders
. The acclaimed British historian's newest book, about the legendary French general, draws on "33,000 recently published letters signed by Napoleon during his lifetime."
The 810-page
Napoleon: A Life
will be the main subject of Roberts' talk at 7:30 p.m.
The Carnegie Music Hall is at 4400 Forbes Ave., in Oakland.
Tickets for this
Pittsburgh Arts & Lectures
event are $10-35.