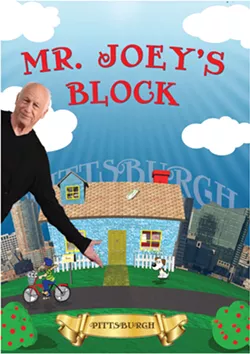 If a film about an energy drink that kills people and brings them back as "highly energetic zombies" sounds like it could be entertaining, you'll want to drop by the premiere of "En-Zombia" tomorrow morning — part of a screening of short films created by people with autism.
The Joey Travolta Film Camp Red Carpet Event, now in its
fourth year in Pittsburgh
, will present three 5-7 minute films created this past July. The films will screen for friends, family and members of the general public at the Waterworks Cinema at 10 a.m.
The idea, explains Carolyn Hare, is to give people with autism a chance to be challenged in an unfamiliar context. "It offers them a creative outlet that I think because of traditional therapies they don't have access to," explains Hare, director of the Arts for Autism Foundation of Pittsburgh, the organization that runs the camp. "It brings out a side of autism that could otherwise be overlooked."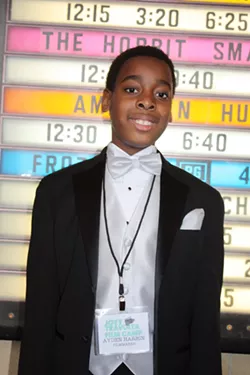 Each of the three short films are presented as part of roughly hour-long documentary (in the style of a Mr. Rogers spoof) explaining how each film was made. The camp is inclusive — autistic and non-autistic campers ages 10-25 work together on everything from pitching a concept to costume design.
The camps run in five locations across the country and came to Pittsburgh after Hare visited one in California and met with Joey Travolta (actor John Travolta's brother) who brings professional film crews and helps campers develop their films.
"I'd never seen anything like a film camp for kids with autism – it was just magical. It brought out the best in all the participants I saw there," Hare says. "There was nothing like that in Pittsburgh."
Tickets to tomorrow's screening are $10 and available
here.
And if you need some inspiration, check out this video of a former camper singing about his experience: