The fifth birthday is a big one. While often celebrated with enough cake to induce a day-long sugar high,
Gallery 4
is commemorating its own anniversary by opening the exhibition
Quintessence
.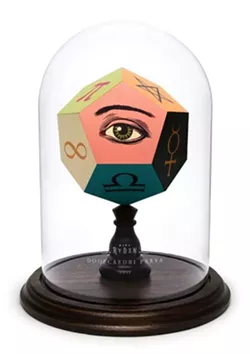 Gallery 4 is delving into the personal collection of its director, Joseph Veltri, to share some of the treasures it's acquired over the years. For the new show, Gallery 4 has curated a retrospective of original works, prints and sculptures from internationally recognized artists.
In the mixed-media show, artwork will be featured from artists such as Mark Ryden,
Scott Hove
, Joe Sorren, Jeremy Fish, Glenn Barr,
Audrey Kawasaki
, Camille Rose Garcia, James Jean, Sam Flores, John Puglisi and more.
Quintessence
opens Sat., Jan. 10, with a reception open to the public from 7-11 p.m., with complimentary refreshments and cocktails. The show continues through Sat., Jan. 31. Admission is free.
The Gallery 4, which focuses on featuring work from a variety of national artists and local talent, is located at 206 S. Highland Ave., Shadyside and is open Tuesday through Saturday from 1-8 p.m.