The book store is wrapping a quarter-century as a local cultural landmark with a big sale.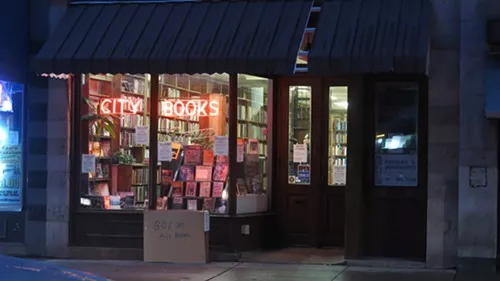 During the '90s, the two-story storefront shop — with its dark-wood shelves and obligatory cat — was part of the South Side's then-bustling arts scene, a place for poetry readings and other performances. It is owned by Edward Gelblum, a retired Duquesne University philosophy professor, who took over the space in the late 1980s.
Now Gelblum, who is in poor health, is retiring, and the store is selling all books at 80 percent off through year's end. The South Side has at various times had as many as three bookstores. City Books' closure will leave it without one.
City Paper plans further coverage in its Dec. 24 issue.
City Books is located at 1111 E. Carson St. Its hours through Dec. 31 will be limited and spotty: Tuesday and Thursday afternoons are your best bet to visit, but it's advisable to call ahead, at 412-481-7555.