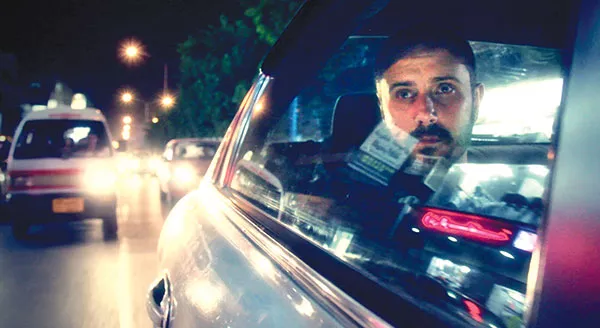 Investigative journalist Jeremy Scahill worked the crowd last night at the annual
Thomas Merton Center
award dinner fundraiser, telling stories to those in attendance about the time he accompanied peace activist Daniel Berrigan to the bathroom at the Pentagon during an anti-war demonstration and his theory on how Dick Cheney spends every waking moment "thinking about how to fuck the world."
Scahill, who accepted the Merton Center's
Merton Award
last night, said the honor "humbled" him because he grew up in a household that read the works of Merton, a Catholic writer, peace activist and champion on interfaith understanding.
"He's a young man that has had a lot of recognition and awards, but to me this is one of the most moving things in terms of my experiences with him," Scahill's father said.
Two-time winner of the
George Polk Award
, Scahill is the author of
Dirty Wars: The World is a Battlefield
and
Blackwater: The Rise of the World's Most Powerful Mercenary Army
and has covered Iraq, Afghanistan and Somalia among other issues. He told the crowd he dropped out of the University of Wisconsin and hitchhiked to Washington, D.C. to immerse himself in activism. He cut his reporting chops on "
Democracy Now!
"
"I list 'Democracy Now!' as a university because that's really what it was," Scahill said.
Scahill first visited Pittsburgh in 2007 leading up to the presidential election. He spent a week with labor organizers, working on union issues and campaigning.
"I see Pittsburgh as a city with a real fighting spirit," Scahill said. "I was really moved by the activists I met here, both in an institutional sense but more on a grassroots level. I think it's a wonderful community with a tremendous potential to engage on social justice, economic justice and racial justice."
Work on those issues and others is what sparked the Thomas Merton Center to award Scahill. "He crosses all of the areas of our strategic mission," Board President Mary Jo Guercio said.
Scahill will stick around in Pittsburgh until Thursday. He will lead a discussion on war and ethics today at noon at Carnegie Mellon University and will speak at the
Three Rivers Film Festival
at 4:15 p.m. before the screening of his documentary "Dirty Wars."
Read the
City Paper
's
review on Dirty Wars
.