The MacArthur Foundation has announced that Hayes is among this year's 2014 MacArthur Fellows, each of whom receives a $625,000 stipend.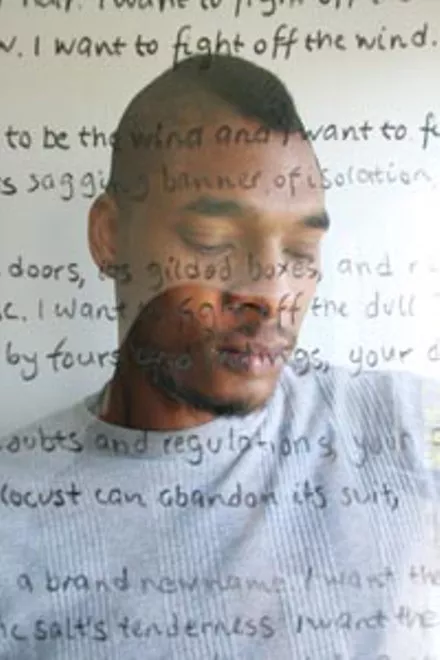 Hayes, a native of South Carolina, is an English professor at the University of Pittsburgh who's written five collections of poetry. He studied writing at the graduate level at Pitt and later taught at Carnegie Mellon University. He returned to Pitt last year.
Pittsburgh's had a little run on these genius grants lately, what with choreographer and dancer Kyle Abraham winning one last year. And in 2011, notes Pitt in a press release on Hayes' honor, "then Pitt School of Medicine faculty member Elodie Ghedin, a parasitologist and virologist, and Pitt alumnus Kevin Guskiewicz (EDUC '92G), a faculty member in the Department of Exercise and Sport Science at the University of North Carolina at Chapel Hill, were named MacArthur Fellows."
Far be it from us to say we knew Hayes when, but here's a feature-length profile we ran in 2006, four years before he won his National Book Award for Lighthead .
Here's the opening of Pitt's press release on Hayes:
"A University of Pittsburgh professor of English considered to be one of the most compelling voices in American poetry is among the group of 2014 MacArthur Fellows announced today.
"Terrance Hayes has been awarded a $625,000 stipend—sometimes called the 'genius grant' — from the John D. and Catherine T. MacArthur Foundation to pursue his artistic, creative, and intellectual activities. Hayes, 42, is an artist and award-winning poet who teaches writing in Pitt's Department of English in the Kenneth P. Dietrich School of Arts and Sciences.
"Hayes says he was in a coffee shop in Highland Park where he resides with his wife, Pitt Assistant Professor of English Yona Harvey, when he received the call from the MacArthur Foundation.
"'It was a huge shock,'" he said. 'When they first told me, I immediately thought of five other people who could have received it, some right here in Pittsburgh. There are so many great artists here. Everyone knows that Pittsburgh is a great poetry town. I hope this validates that.'"