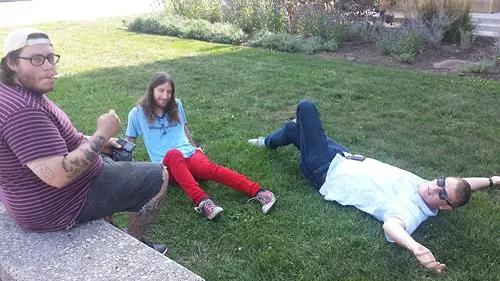 photo courtesy of Nate Smith
The Lampshades
Happy Labor Day!
It's late, but it's still Monday - a holiday Monday, even - and we've got a special MP3 Monday for you: A new track from a yet-to-be-released album from The Lampshades. The band, originally from Altoona, released its most recent EP last year, but hasn't had a new full-length since 2008. The new album, Numbskull Nothinghead, comes out on CD and tapenext month, and the band has a release show scheduled at Gooski's on October 11. This MP3 Monday is an exclusive premiere of the album's first public track, "Bored." Stream or download below!
The Lampshades: Bored
To download, right-click here and choose "save link as"