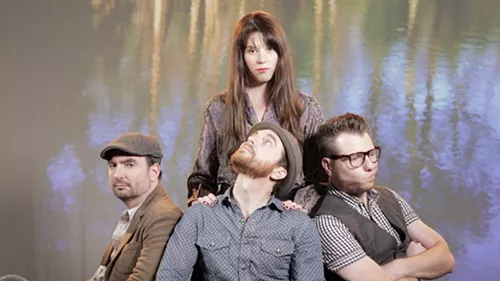 Photo by Rick Macomber
Air Traffic Controller
Air Traffic Controller plays tonight at Hard Rock Café.
The Boston-based band started with vocalist/guitarist Dave Munro sending demos back home while he was serving as an actual air traffic controller in the Navy. When his enlistment was up, he came home and started the indie-electro rock band. On tour through the end of August, the band is currently recording their third studio album with producer Bleu (Hanson, Boys Like Girls, Demi Lovato) and has released the album's first single, "The House."
The band plays tonight at Hard Rock Café with The Tragic Thrills and Circles & Squares. 8 p.m. 230 W. Station Square Drive, Station Square. $12. All ages (minors must be accompanied). 412-481-7625