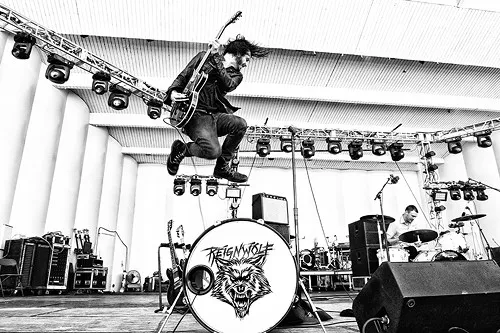 Photo courtesy of Dana Yavin
Reignwolf
Reignwolf plays Brillobox tonight at 9:30 p.m.
Saskatoon's Jordan Cook makes up the rocky, fuzzy, bluesy band, with some help from others with on tour. Think a one-man Black Keys, but who rocks harder. During his live shows, Cook has been known to play guitar and drums simultaneously. Having only released a few singles, an actual release is still yet to come from the rock n' rolling Canuck.
It's not that Cook isn't capable or writing music. Hell, he picked up his dad's Fender Stratocaster at age 2. At 5, he was playing blues jams at local clubs. At 9, the average age of a third or fourth grader, he toured western Canada with his elementary school band, with his father being their driver and tour manager. Since those early days, Reignwolf has been named one of Rolling Stone's 10 New Artist You Need to Know in January. With such acclaim prior to an EP or full length, Jordan Cook looks to have a huge upside.
Cook plays Brillobox tonight with local Shaky Shrines. 9 p.m. 4104 Penn Ave., Bloomfield. $15. 412-621-4900 or www.brillobox.net