Pittsburgh's neo-burlesque community is getting together Saturday night to help send one of its own to a national competition.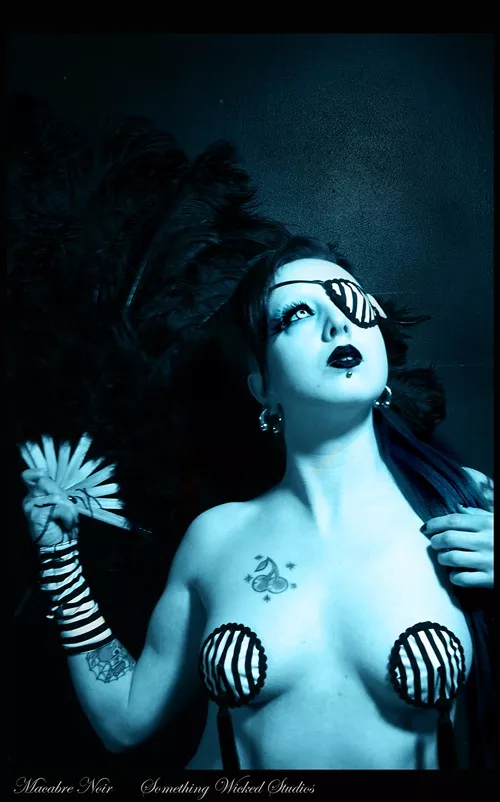 Image courtesy of www.moroseandmacabre.com
Macabre Noir
Cattivo Bar and performer Lita D'Vargas host the benefit show to send
Macabre Noir
, winner of the 2014 Regional Burlypicks title, to Los Angeles for the
Burlypicks finals
.
The big show will feature burlesque (of course) by a dozen local performers including D'Vargas and Noir herself, live music by Phat Man Dee and Holly Hood, a DJ set and drag and sideshow performances.
Macabre Noir, among Pittsburgh's top practitioners of the revived art of burlesque, heads the Steel City Burlesque Academy. She has also performed with the North Carolina-based troupe Kabarett Vulgare and nationally touring outfits like the Coney Island Rock N Roll Roadshow.
As her name suggests, Noir's style is dark, blending gothic and sideshow aesthetics with the burlesque tradition. She sometimes incorporates glass-walking into her act, and is a co-producer and founder of The Atrocity Exhibition, a big annual local underground art and performance event.
Other burlesque performers at Saturday's benefit includ Daisy Decotchka, Demdare Eyes, Gigi Coudray, Luna La Creme, Midnight Mame, Phoenix Rose, Pushing Daisys, Sophie Du Mal, Sueno del Mar and Violet Corbeau.
Tickets are $10, and 100 percent of the door and sales of raffle tickets go to Noir's travel expenses.
The 21-and-over show starts at the chic hour of 10 p.m.
Cattivo is located at 146 44th St., in Lawrenceville.