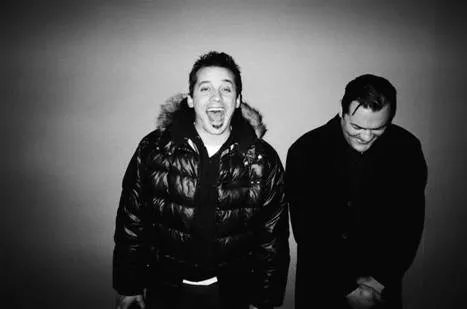 Photo by Dan Monick
Atmosphere
Atmosphere make its way to Mr. Small's tonight, some 20 odd years since it was created.
The indie rap group, comprised of Slug (Sean Daley) and Ant (Anthony Davis), hails from Minneapolis, Minn., and paved the way for other rappers in its scene. After vigorous touring, topping the Billboard charts and releasing eight albums, Atmosphere has found its niche in the hip hop world.
While Slug is more of a perfectionist with their recordings, Ant is less diligent about intricate details on their recordings. Being on label Rhymesayers Entertainment, with the likes of Aesop Rock, MF Doom and P.O.S., the competition is always there, but the label is more about camaraderie than competition.
Southsiders, its latest album released in May, debuted at No. 1 on the iTunes Hip Hop chart and peaked at No. 8 on the Billboard 200 chart. The album has flow, backed by live instrumentation and samples, and has that head-nodding feel. Having released their first album Overcast! in 1997, 17 years later the duo are still delivering.
The band plays Mr. Small's tonight with Prof and deM AtlaS. 8 p.m. 400 Lincoln Ave., Millvale. $10-$12. All ages. 412-821-4447 or www.mrsmalls.com