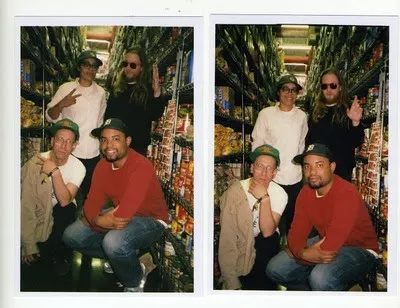 Photo by Robb DiMaria
Tyvek
Tyvek will play Gooski's tonight, one of only five shows on the band's "Here Comes Summer" tour.
The lo-fi punk band started its tour June 7th in Detroit, their hometown, where much of its identity comes from. The band is named after Tyvek plastic wrap and the visual pollution it created as new condos were built in place of old Detroit homes in need of repair. Instead of fixing things, homes were torn down and new housing was built, which Tyvek (the band) oppose. But they like the sound of it.
The band, formed in 2004 in response to the over saturation of garage rock bands, has seen lineup changes, but stayed consistent with their initial idea to start a punk band and have the same aggression and sound they had 10 years ago. While Tyvek sounds similar to Wavves and Japanther, in the lo-fi nature, it's unintentional. It's just a product of recording.
The band plays Gooski's tonight with The Gotobeds and The Sicks. 10 p.m. 3117 Brereton St., Polish Hill. $5. 412-681-1658.