Since its creation in 1987, the GIF has become a relic of online culture. And now there's a locally based contest to find the best one.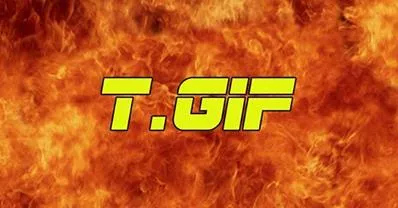 The acronym stands for "Graphics Interchange Format" and refers to a graphics file containing compressed video. It's a versatile and popular art form: Message-board users stake their identity by using animated GIFs as their avatars; others use them to spread the gospel of Grumpy Cat; and some have even argued over the term's correct pronunciation — with a "j" sound, like the peanut butter, or with a hard "g" sound, as in "gift"? (The GIF's creator, Steve Wilhite, has officially said it's pronounced the first way.)
To celebrate this medium, the artist collective VIA is holding T.GIF, a bracket-style contest for original GIFs.
More than 80 artists have been asked to submit their GIFs to the contest, but until Friday, you can submit your own GIF to the official website, too.
Acceptable files may range in size from 500 pixels by 500 pixels to 1000 pixels by 1000 pixels; submissions should be no larger than 2 MB, and they must have been created between March 2013 and March 2014.
According to the press release, the final 64 participants will be chosen by "a guest panel of [extreme] gif enthusiasts."
Via will announce the final contenders on its website and social media on Sun., March 16. To decide the winner, the public will then vote on their favorites from March 20 to April 7.
The winner gets a $100 "Gif" certification to GIFPOP, a tool to make custom cards from animated GIFS, using lenticular printing.
Submit your best GIF here.