A locally based expert on the Hollywood legend, and her untimely death, hosts a screening of one her best-loved films at the North Side's Allegheny Unitarian Universalist Church.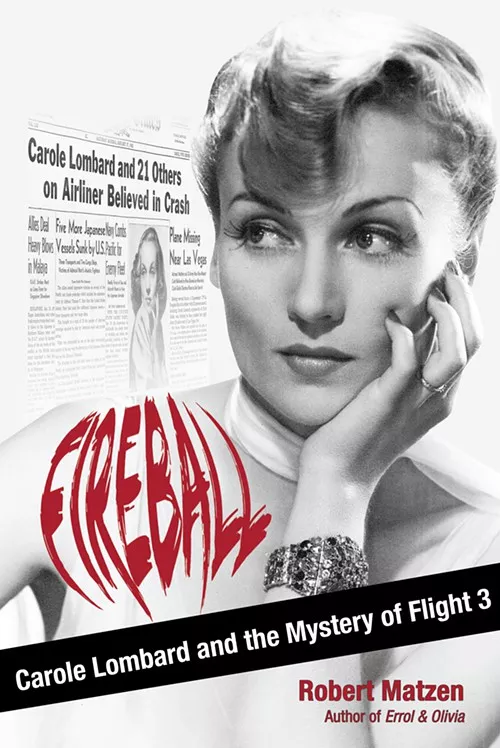 Robert Matzen
, author of
Fireball: Carole Lombard & The Mystery of Flight 3
, will introduce the 1936 comedy
My Man Godfrey
. The film starred the great comic actress alongside William Powell.
Lombard died in a plane crash in the Mojave Desert in 1942. Matzen, formerly a filmmaker for NASA, has spoken as an expert on the actress' life in BBC documentaries and elsewhere. He has explored not only her on-screen roles but her life as a women's-rights advocate, wife of Clark Gable and the highest-paid woman in Hollywood.
Matzen says Fireball contains many previously unknown photos and newly uncovered evidence about Lombard and especially about the crash.
Tomorrow's screening, part of a festival honoring Powell, a native of Allegheny City, is at 6:30 p.m. The church is located at 416 W. North Ave.
For more information on Fireball, see www.goodknightbooks.com.