After struggling for more than three decades, Hill District residents are no longer living in a "food desert." Today, they joined community stakeholders, activists, and government officials for the grand opening of the neighborhood's new Shop 'n Save on Centre Avenue.
"This is a wonderful thing that has happened to us," said Eunice Bradberry, a lifelong Hill District resident.
The new $12.5 million grocery store in the Centre Heldman Plaza is the result of years of collaboration between the Hill House Association, Pittsburgh Penguins, Urban Redevelopment Authority, and government officials like Mayor Luke Ravenstahl and State Rep. Jake Wheatley. During a press conference for the grand opening, each shared their story of how the Shop 'n Save came to fruition, and urged the community to support their new store.
"Make a commitment to buying all of your groceries in this store," said Wheatley after making his own commitment.

"Let's make sure we show those critics and those skeptics that this can work," Ravenstahl said.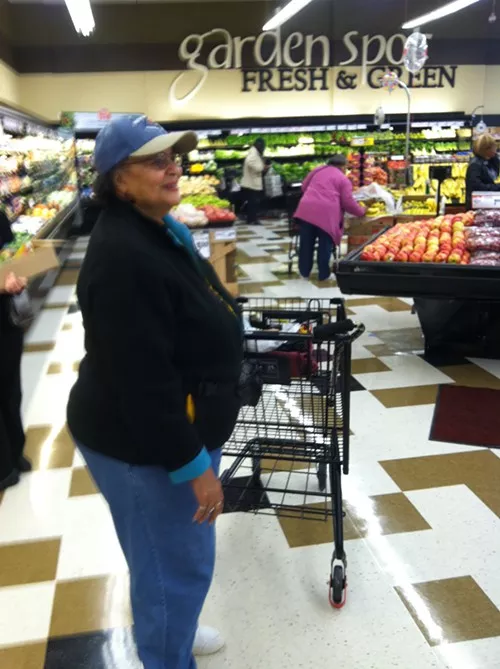 The Hill House presented its first proposal for the grocery store in 2009. The store was originally slated to open in 2011, but funding shortfalls delayed construction.
"I never gave up faith," said Cheryl Hall-Russell, Hill House president and CEO. "I never knew what barriers were going to come up. I just knew there were a lot of people who supported this."
According to store owner Jeff Ross, more than 60 percent of the Shop 'n Save's employees are from the Hill District's 15219 zip code. More than 90 percent of the employees are minorities.
The new development will also house a Crazy Mocha coffeeshop, Subway restaurant, and Nationwide Insurance office.