Heyo! It's Monday and that means a new MP3! This week we bring you "Corner Store" by Shaky Shrines.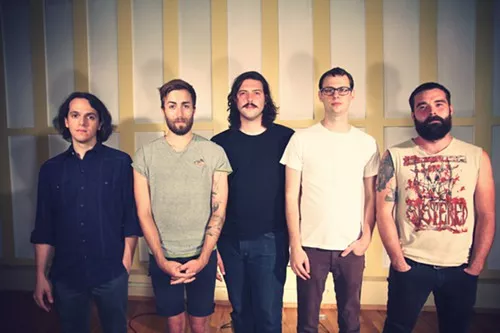 Pittsburgh music veterans make up this group. The combination of current and former members of the Harlan Twins, October, Worn Out Tigers, Coal Miner, and Science is Dead comprise the grungily good garage drone band we know as Shaky Shrines.
"Corner Store" comes of off their freshly released self-titled debut EP. In October they will release an LP entitled Mausoleum.
1374854741-corner_store.mp3

To download, right-click here and select "save link as."