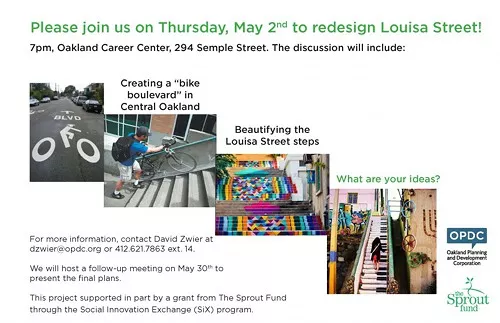 The Oakland Planning and Development Corporation will hold a public meeting Thursday, May 2, for input on redesigning Louisa Street.
The meeting will be held at 7 p.m. at the Oakland Career Center, 294 Semple St. From the looks of the flyer, there are some ideas percolating — like a "bike boulevard" through Central Oakland.
The final pans will be presented at a meeting on May 30.
For more information, contact David Zwier at dzwier@opdc.org or 412-621-7863 ext. 174.