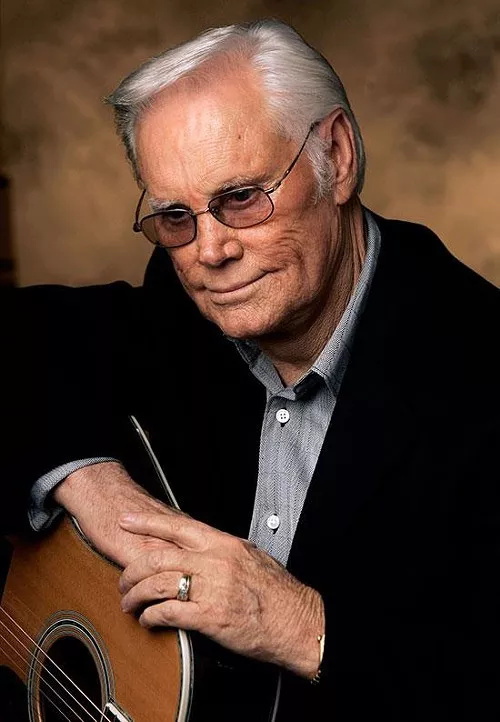 With the announcement of country singer George Jones' death Friday morning, the next several days are sure to be filled with tributes and stories of the country great. Yes, he's cheated death on more than one occasion and yes he used to ride his lawn mower to get booze after one of his wives hid the car keys.
But the greatest tribute to Jones is undoubtedly the music he left behind. You'll find no shortage of videos or albums online of Jones singing his songs, but the best lasting impression of his talent comes in the tributes of other artists.
Jones' death reminded me of a record released just a few months ago — while Jones was still alive — by a country artist that died nearly 39 years ago. Don Rich was the best friend of country music legend Buck Owens and the leader of his band, The Buckaroos.
Rich was destined for stardom thanks to his talent and the connection to his pal, Owens. During a recording session at Owens' home in 1970, Rich recorded an album's-worth of George Jones classic tracks. Think about that. By 1970, Jones had already created a catalog of hits worthy of a cover album.
Rich died in a motorcycle crash in 1974 and this record sat in Owens' vault until its release in January. Don Rich sings George Jones is a straightforward tribute to Jones' music by Rich. Rich doesn't alter Jones' melody but his big, sort of "okie-doke" country voice adds a fantastic flavor to songs like "The Race is on," "She Thinks I Still Care," "A Girl I used to Know," and "Your Heart Turned Left." The album also contains four Jones' cover songs by Owens from the same session.
Rich's voice is such a contrast to the raw emotion of Jones'. In the coming days, there will be a lot of tributes to Jones' music. The fact that this one was recorded nearly 40 years before the stars' death says a lot about Jones' legacy.