First, a Pirate at bat was wheatepasted to a boarded-up building on Butler Street, in Lawrenceville.
Then, some wag added the encouraging "Touchdown" statement.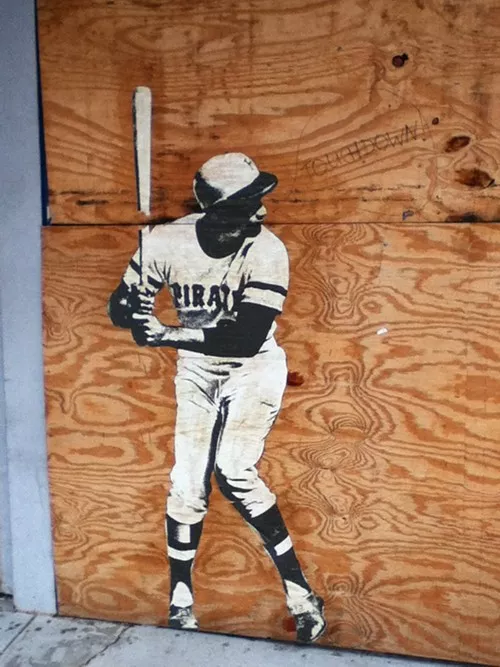 Which was later covered up with a lot of colorful, geometric wooden shapes, suggesting something glorious emanating from home plate. On this opening day, once again the city hopes.