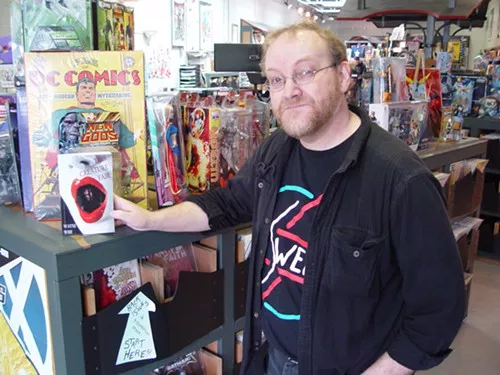 Local author and comic book creator
Wayne Wise
's new novel
This Creature Fair
starts with an ostensible dream-come-true. The book tells the story of Nick Chambers, a 40-year-old super-fan of a beautiful British musician named Morrigan Blue; through a chance encounter Chambers finds that his adoration for Ms. Blue is mutual.
Wise says he got the idea for the novel from hearing news reports of celebrities being stalked by overzealous fans. The novel takes a turn when Ms. Blue's darker intentions are revealed.
"I thought, 'What if you took that story of obsessive fans and flipped it to where it was the artist who was obsessed with the fan?,'" Wise said.

The plot unfolds as the question of what universe Morrigan Blue comes from arises, making for a fantasy-driven ride through a twisted love affair. The book will be the first of Wise's three e-books to be published in trade-paperback format.

Wise centered his story around a fictional depiction of Pittsburgh's music scene, taking cues from real locations and experiences to make his backdrop.
"I've lived in this city for 23 years and at any given moment there are some really great bands playing out here," Wise said.
The author points to the collaborative nature of the musicians in Pittsburgh as his inspiration.
"I've always been a fan of local music in Pittsburgh — there's a very communal feel to the music scene here that I think is great," he says.
Scenes in the novel feature posters of bands playing at venues reminiscent of Pittsburgh stalwarts like the Rex and Altar Bar, as well as a few classic Pittsburgh band names peppered throughout the book like Easter eggs for devoted fans.
Wise can be found regularly at Phantom of The Attic Comics in Oakland, where he works. The book signing for his latest book will take place there from noon to 3 p.m. this Sunday.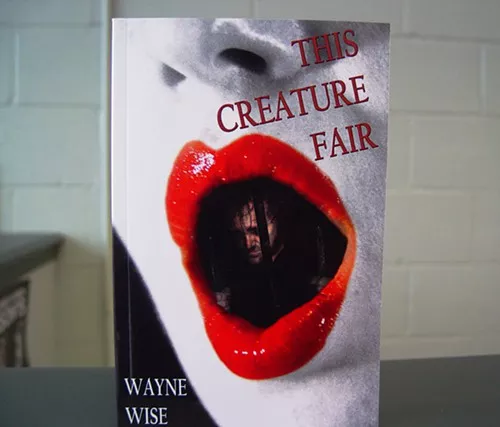 "Come see Wayne on a day you normally would see him," Wise jokes.