Ed Piskor is pretty excited about scoring the Columbus Museum of Art and Thurber House's second-ever annual residency for a graphic artist/writer. But not for the reason you might think.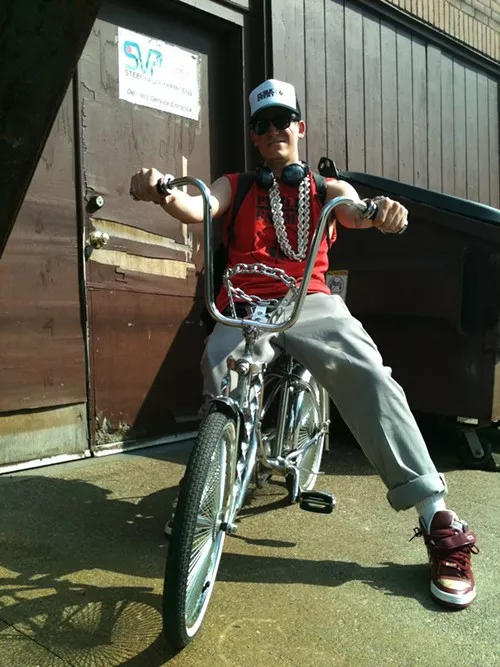 Sure, the author of
Wizzywig
and the forthcoming (and highly anticipated)
The Hip Hop Family Tree
will get a stipend and three weeks of housing in the historic house where famed cartoonist James Thurber lived.
And the residency — which was announced last week — includes a 12-week exhibition of his work (titled Ed Piskor's Brain Rot, after his strip of that name) at the Columbus Museum of Art, where it'll run alongside a Mark Rothko exhibition. Not too shabby.
But what really has the 30-year-old Munhall cartoonist and unrepentant fanboy jazzed is something at nearby Ohio State University. The school's home to the Billy Ireland Cartoon Library and Museum, which houses a trove of comic-strip art, including original panels of stuff like Peanuts, Dick Tracy, Prince Valiant and even Al Jaffee's famous "fold-ins" from Mad Magazine.
Piskor and fellow local cartoonists like Jim Rugg have actually already visited the library: "It was a religious sojourn, man."
"It's like the greatest stuff ever," he adds. "I'm probably going to be raiding it to my good health."
Now, Piskor's virtually hopping with excitement about three weeks of nearly unfettered access. The Thurber house even has a second bedroom for visitors. "I'm inviting all my cartoonist friends."
Otherwise, he'll just be drawing. "Nothing's going to change for me but the setting," he says. "I just hope the feng shui is right."
One more irony: Piskor, known for his earthy style, isn't really a fan of the legendary Columbus native Thurber. "I never really responded to New Yorker cartoonists in any big way," he says — "too sophisticated."
Interviewed last week, Piskor wasn't even sure how he'd gotten the internship. "It completely fell in my lap," he says.
Piskor's residency starts March 15.