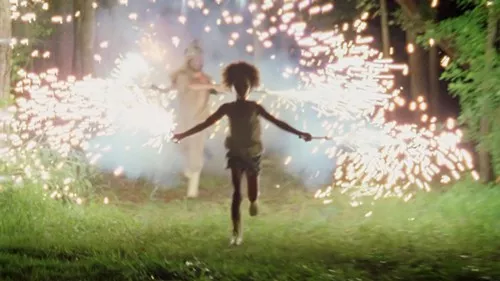 Fox Searchlight
Beasts of the Southern Wild
The AB Film group at Carnegie Mellon regularly schedules current and classic films. Movies screen at McConomy auditorium on campus. Admission is $1 for CMU students (with ID), and everybody else only pays $3. More info and complete schedule here.
Here's what playing this week, which you'll note includes an Oscar 2013 contender.
Thu., Jan. 31.
The Rocky Horror Picture Show. The perennial cult-favorite rock musical about a transvestite from outer space, and the two fresh-faced American kids who get ensnared in his lair. 8 p.m., 10 p.m. and midnight.
Fri., Feb. 1
Beasts of the Southern Wild. A group of people living on the very edge of the Louisiana refuse to evacuate in the face of a hurricane. An exhilarating mash-up of dystopia, fairy tale and social commentary.
8 p.m., 10 p.m. and midnight.
Sun., Feb. 3
Anna Karenina. The recent lavish adaptation of Tolstoy's novel, re-imagined in a series of theatrical set pieces.
7:30 p.m., 10 p.m. and 12:30 a.m.