Cattivo and Mr. Cattivo 2012, Johnny Valiant, will host a fundraiser this weekend to benefit the Gay and Lesbian Community Center of Pittsburgh.
The "Sex, Drag & Rock and Roll" drag queen contest will feature a slew of entertainers.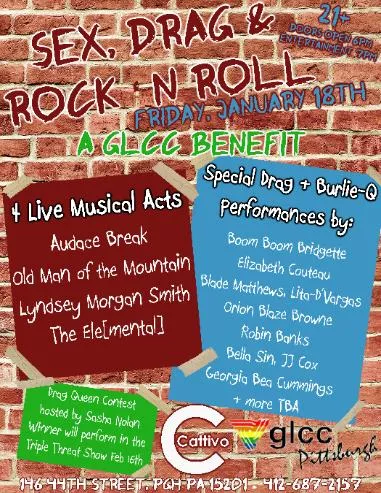 The event takes place Fri., Jan. 8. Doors at 6, show starts at 7 p.m, at Cattivo, 146 44th St., Lawrenceville.