As the New York Times points out, Richard Blanco has quite a challenge before him. Inaugural poets aren't allowed to just pick one of the poems that made the president (or president-elect) like them in the first place. Instead, they've got to come up with an "occasional poem," one written for a particular auspicious moment.
Actually, says the Times, Blanco's got to write three poems — and then fork them over to White House staff, who'll pick which one he reads next Monday for an audience of oh, tens of millions of people. All watching and listening intently.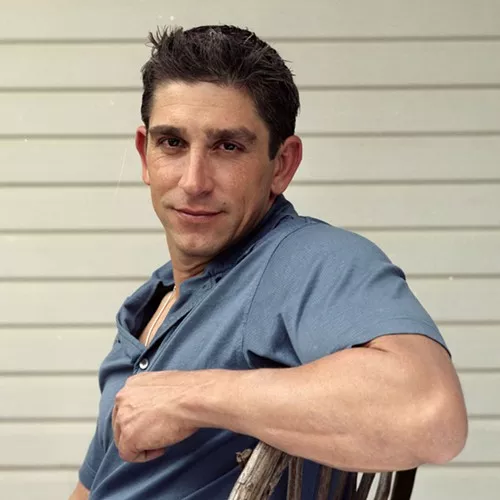 Photo courtesy of Nico Tucci
As you might know, two of Blanco's poetry collections, including his first and his most recent, were selected by Pitt's Ed Ochester to be published by the
University of Pittsburgh Press
. (The
Post-Gazette
just ran a nice
article
about Blanco's relationship with Pitt.)
Blanco's got an interesting biography. Born in Spain to Cuban-emigrant parents, he's lived most of his life in the U.S. (He now lives in Maine.). He's openly gay. And, perhaps most curious of all for a poet, he's a professional civil engineer.
According to the Times, Blanco is also an Obama fan. That puts him at odds with much of the notoriously politically conservative Cuban-American community.
Many of Blanco's poems are about negotiating cultural terrain that's at once foreign and familiar (something he obviously has in common with our first African-American president, who had his own multicultural upbringing). An inaugural-committee spokeswoman told the Times that Obama selected Blanco because the poet's "deeply personal poems are rooted in the idea of what it means to be an American."
Here are a few lines from Blanco's new collection, Looking for the Gulf Motel. They're from "Poem Between Havana and Varadero," in which the speaker recounts visiting family in Cuba as an adult, and his mysterious protective feelings for a small nation his parents fled before he was born.
"Why should I be / the one to feel for this island, loathe / the German tourists at the rest stop / who drink my daiquiris, dance mi salsa / as if they're stomping out a campfire?"
That's also a nice example of Blanco's sense of humor, which Ochester notes in the P-G article. Wonder if he'll feel free to be funny Monday (or if he'll be allowed to be)?