Nationally known Pittsburgh-based cartoonist Wayno gives a talk Wednesday to introduce his new show at MCG.
Flat Files: Illustration and Cartoon Art by Wayno gets its opening reception 6-8 p.m. Wed., Nov. 14.
Wayno says it's the first time a Pittsburgher has been a Visiting Artist at MCG, "and certainly the first time they've featured a cartoonist."
Makes sense, though. Music and musicians are a big theme in Wayno's work; check out the Captain Beefheart riff in the accompanying image, done for a special-edition beer at East End Brewing.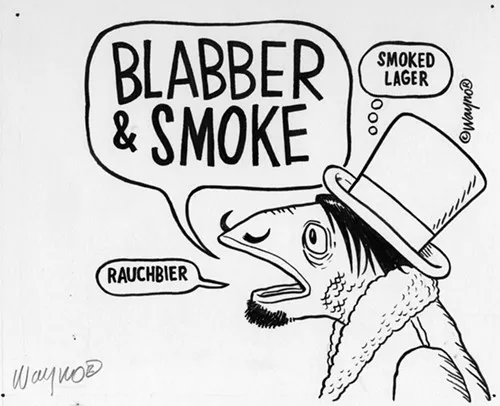 And in fact, Wayno and MCG first connected through his attendance at the MCG Jazz series. He illustrated the glossy catalogue for this season's concerts.
Wayno is also conducting a three-day mcg workshop with local teen-agers. "The teens will receive an illustration assignment and be expected to produce a finished piece of art," according to the MCG.
Wayno's illustration credits also include The New York Times, Men's Health magazine ... and everything from National Geographic Kids to Rhino Records' Weird Tales of the Ramones boxed set.
The MCG is located at 1815 Metropolitan St., on the North Side. For information, 412-322-1773. Wayno says his talk will start about 6:15 p.m.