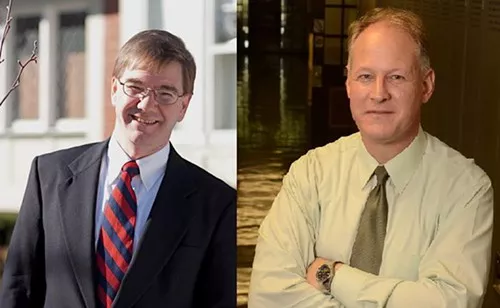 Anyone who needs help deciding whether to vote for pro-gun, pro-life Republican Keith Rothfus or pro-gun, pro-life Democrat Mark Critz in the 12th District Congressional race can attend a free debate Wednesday night to sort out the differences.
The event will begin at 7 p.m. (doors open at 6:30 p.m.) in the auditorium at Penn State Beaver Campus, 100 University Drive, Monaca. The event is sponsored by the Beaver County Chamber of Commerce.
The 12th Congressional District is a wide-stretching behemoth of a district that was substantially changed in this year's redistricting battle. The district touches parts of five counties including Lawrence, Beaver, Allegheny, Westmoreland, Cambria and Somerset.