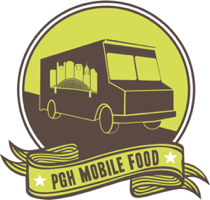 Pittsburgh's food trucks are getting organized, hoping to making changes to Pittsburgh's stringent mobile vendors rules.
They've launched a new website, pghmobilefood.com, a new twitter account @pghmobilefood and they've scheduled a series of events to drum up support.
Two lectures on "How to Change a Law," are planned. Wednesday's lecture features a Food Truck 101 discussion on "competition law and the constitution" at Bar Marco, 2216 Penn Avenue at 7 p.m.
It will be followed Oct. 10, same place, same time, with a Food Truck 201 discussion on "drafting new legislation." Both lectures are being held with the help of the Washington D.C.-based Institute for Justice and Pittsburgh's Saxifrage School.
A community support rally will wrap up the events Sunday, Oct. 14 from 3 p.m. to 6 p.m. Location to be announced on Twitter. Follow @franktuary and @pghmobilefood for updates.