Pittsburgh police have released a composite sketch of a man suspected in the vicious road-rage attack of a cyclist last week.
Composite sketch from Pittsburgh Police
Suspect in South Side bike attack
Police describe the man as a tall and slender white male in his 20s or 30s with very short hair and a receding hairline. He is suspected of following cyclist Colin Albright up the city steps in the South Side and stabbing him in the arms, neck and head "before severely slashing [Albright's] throat," police said in a news release. Surveillance video released by authorities show the man running up the city steps near Josephine Street around 10:50 p.m. last Wednesday, then running back down to a parked vehicle at the bottom of the stairs. Police are looking for a small, "possibly silver or charcoal sedan" similar to a 2002 Mercury Sedan shown below: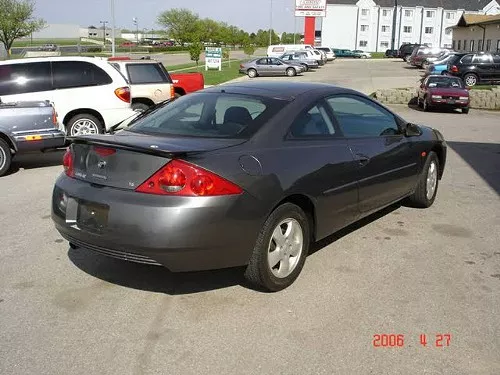 Chris Matrozza, a close friend of Albright, says he was released from the hospital yesterday. "It's going to take a little while for him to recover," Matrozza says. "But he's always in good spirits. That's the type of person he is."
With the help of donations from local businesses, Matrozza has organized a fundraiser for Albright this Saturday at OTB Bicycle Cafe in the South Side, from 5 to 10 p.m.. More details on the event can be found here and here.
"We're going to try to lift him up," says Matrozza, a close friend and former roommate of Albright. "It's going to be a hard year for him."
Updated 5:59 p.m.: Police are asking anyone with information to contact the Pittsburgh Bureau of Police Homicide Squad at (412) 323-7161.