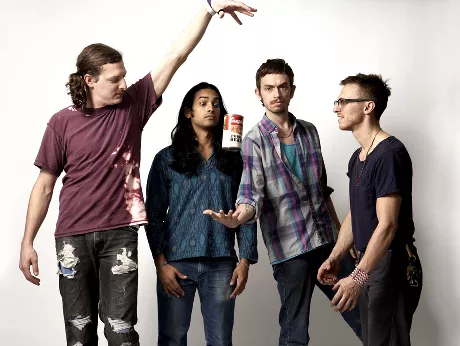 Brooklyn electro-indie band Yeasayer will kick off a tour tonight in Pittsburgh to celebrate the release of the band's new album Fragrant World. The album, issued by Secretly Canadian and Odd Blood, will hit stores on August 20th.
Fragrant World presents Yeasayer's unique take on electronica melded with pop sensibilities and indie rock structure. The album's first two singles, "Longevity" and "Henrietta" are laced with quirky synth lines, driving bass and thumping drum samples. "Henrietta" also features a lengthy ambient passage, sending basic keyboard progressions floating into the atmosphere, eventually met by heavily distorted and vocoded vocals. Check out official vignettes for "Longevity" and "Henrietta" below.
The rest of the album follows the same formula: synth-heavy and atmospheric pop music begging comparisons to Daft Punk and MGMT. Despite not deviating much from this sound, Yeasayer manages to create an interesting and cohesive album that will keep your attention front to back. Check them out at Mr. Small's tonight with Daedelus. The show starts at 8 p.m. and is $20 to get in.