This week's MP3 Monday comes from Braddock hardcore outfit Blood Red. The band features current and former members of Hounds of Hate, Code Orange Kids, Run Forever, Pissed Jeans, and plenty more. Blood Red's EP, Seize You, will receive an elaborate vinyl treatment: the album is pressed on a one-sided 12-inch with a screen-printed b-side, with hand-numbered die-cut covers, and will include a poster and lyrics sheet.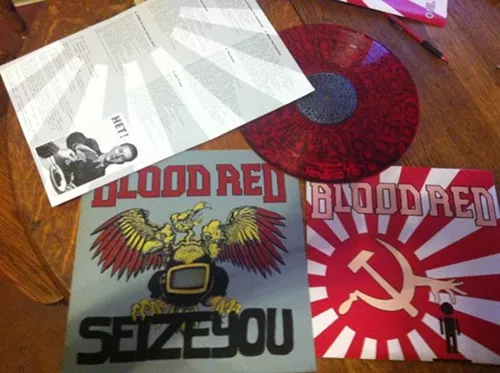 The band will be playing Kopec's tonight along with Stripmines, Raw Nerves and Mower. Seize You's official release show is this Friday, August 3rd, at the Mr. Roboto Project with Host, Caust, and Ratface. The release show also features the opening of a collaborative art exhibit at Roboto featuring Blood Red bassist Cassie Staub and Girlfight vocalist Dave Watt.
Check out "Shed The Shackles" below.
1343402265-04_shed_the_shackles.mp3
[Download link expired, sorry!]