No, Oklahoma-based singer/songwriter JD McPherson is in no mortal danger: the musician will be partaking in WYEP's Final Fridays concert series at Schenley Park on July 27th.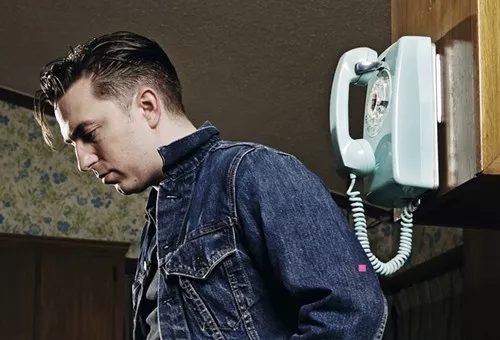 Samantha Franklin
JD McPherson
McPherson has become synonymous with the R&B-influenced rock-and-roll scene. His 2010 debut, Signals And Signifiers, was treated to a major-label release by Rounder Records this past April. The album shot up the charts, debuting at number one on the Billboard Heatseekers and hit 161 on the Billboard 200. McPherson pulls influences from rock-and-roll trailblazers such as Little Richard and Fats Domino (as well as some left-field influence from Wu-Tang Clan and the Pixies).
The show this Friday will be held under the tent at Schenley Plaza in Oakland. It starts at 7 p.m. and is free to the public.